Joined

May 8, 2022
Messages

114
I spotted this bike for sale on the bay last night.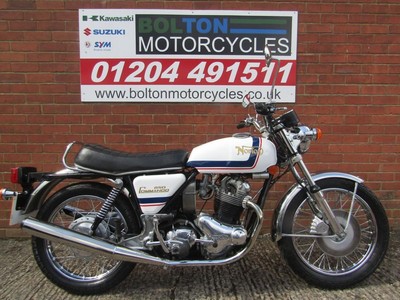 Bolton Motorbikes - Open 7 days a week. - Call us on +441204584598 or click here to find out more.
Though not my favourite colour scheme, it looks nice, if a little salty price wise at £10.999.
What I do know is that it was also purchased off ebay just three weeks ago. Then it was described as a 1974 model, and up on a classified ad price for £8,299, so there may/may not have been some price negotiation.
Even absorbing the collection/relocation costs from Devon to Bolton, £2,700 aint a bad mark up.
I'm in the wrong job