Got back and checked the head, missed pulling this bolt out.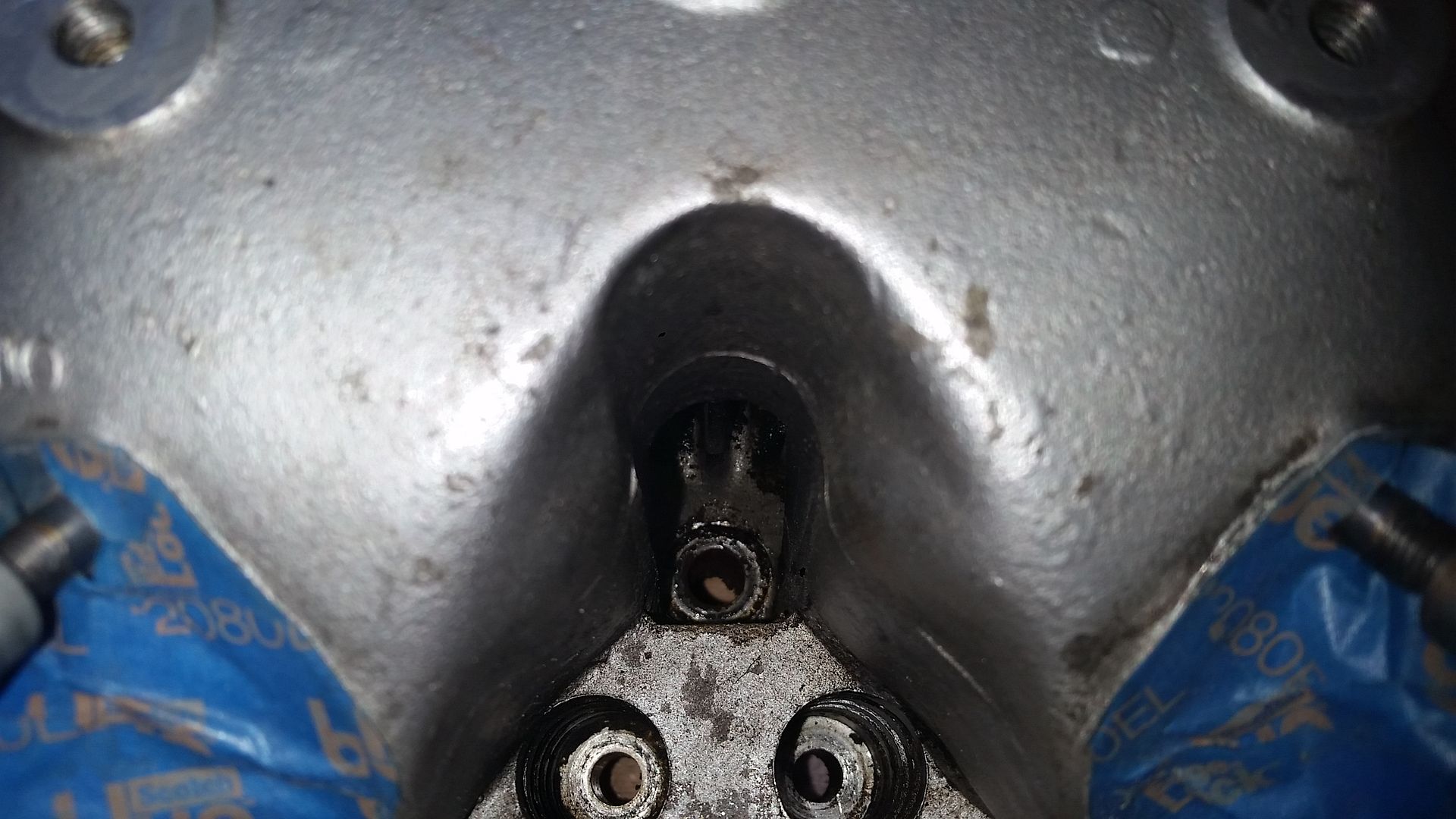 First look at the combustion chambers:
Cylinders look ok: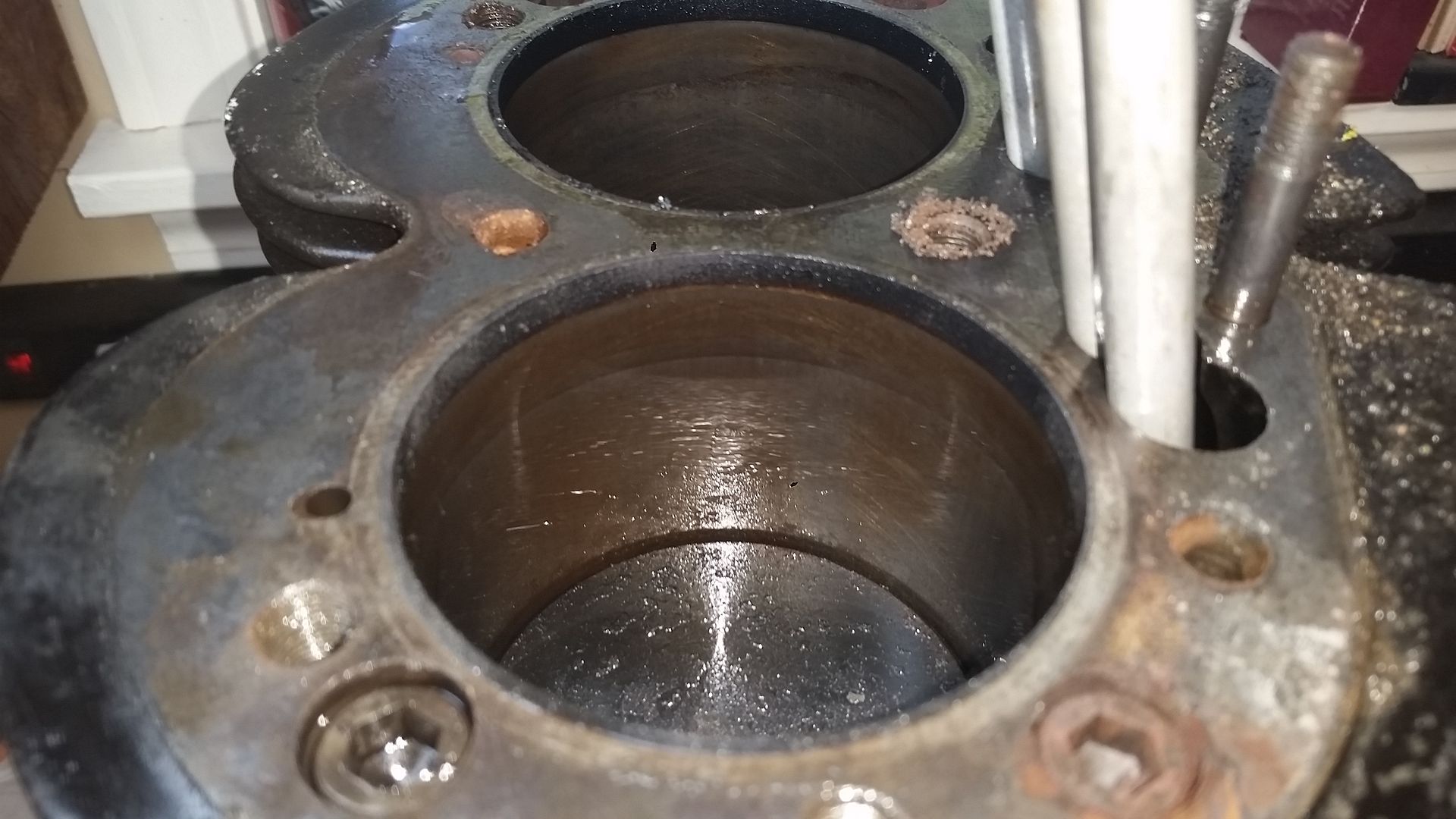 Kinda jived that the head came off easily! Good thing I didn't go to banging away on the head. lol.
Don't see anything just jumping out at me right now. Was taking a break from the days fun!