I finally started to assemble the permanent engine for my Project bike. I built the bike a couple of years ago using my OZ Rapid engine as test engine. The OZ Rapid had to come apart for painting anyway so it was an opportune time to borrow the engine.
Before investing any money in a new engine I wanted to see if the bike was worthwhile. It turned out to be my favourite to ride, even did one 600 mile day with little fatigue, so the parts orders went in. It took nearly two years to assemble the parts since much of the stuff is one off.
For a standard Vincent engine you could likely have all the pieces sitting in front of you in a/week or two.
Unfortunately, when the 102 mm stroke crank arrived it was running out 4 thou on one side and two thou on the other. Acceptable for a/new/Harley according to my reading, but the Vincent factory specs call for less than 2 thou runout, so I had a go at improving things. The 8 lb lead mallet had no effect even with one man holding and the other giving it a/big windmill two handed blast.
This crank is much like those Vincent built for the high performance Picador drone aircraft engines. When developing those engines they learned that the stock crank was not suitable for constant high rpm.
Terry Prince designed my crank and had it built by a/machine shop in Australia.
It has oversized mainshafts and an oversized big end pin plus a 12 ton interference fit vs 6 ton for the standard crank
I spent about two days getting it to run with a half thou TIR ea side. It finally moved after squeezing it with 14 tons in/the hydraulic press.
Glen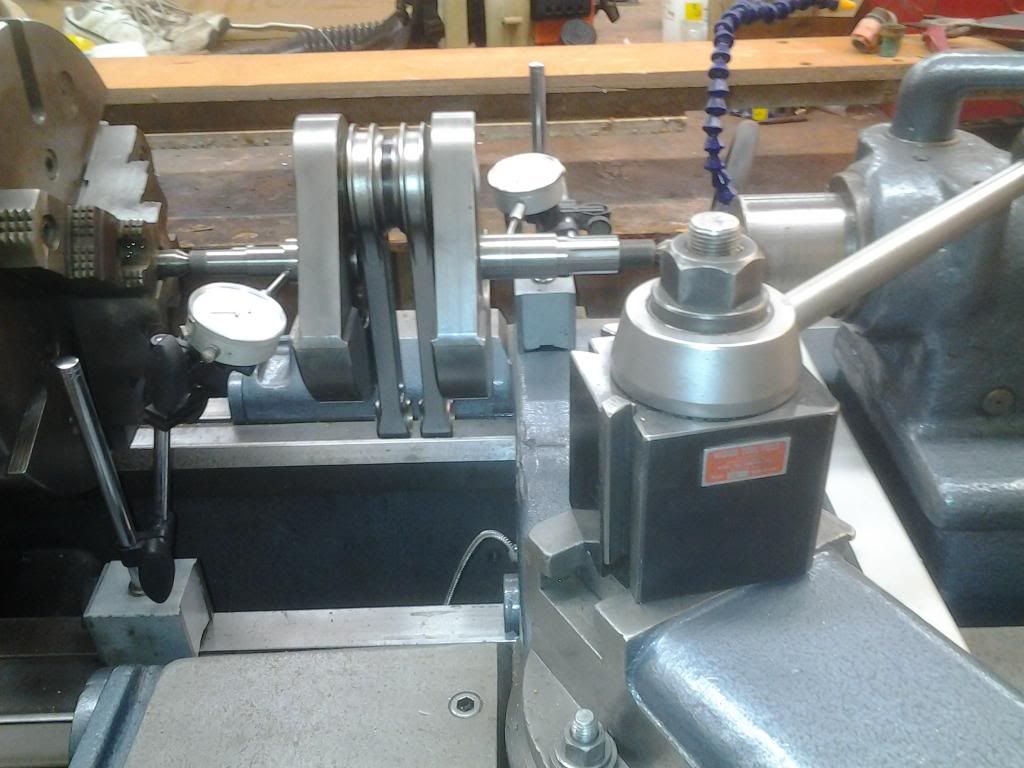 Crank now running true, the drawers await me