I'll leave the other thread about the Barber event, this one will be our adventures there and back again.
If you don't want to read this travelog you can move along now.
I got into Greensboro late yesterday night. This morning (yes, I'm still on West Coast time but it was still technically morning local time) my dad and I got the rig ready to go. We got his K bike into the trailer and fiddled with a cantankerous turn signal light on the trailer. He'll be driving the truck down to haul the gear and his bike. Also if one of the Nortons craps out they'll have a ride home. Of course that means someone riding the BMW K75 so it's like one of those Top Gear specials when the loser has to drive the "spare" vehicle.
We went up to my brother's today and rode the Nortons back down to my dad's. We went on some fantastic back roads. Honestly if I lived here again I'd have a real problem going to work as I'd just keep riding and riding. Smooth flowing roads wherever you go.
Rusty Gold is there in the foreground. Sadly not making the trip this time. Well, not for a while. It gets a bath in Liquid Wrench every time someone walks by.
The Interstate is phenomenal. The fresh engine is powerful and grunty. I can't imagine anyone back in the day riding a Triumph and then a Norton not choosing the Norton. So much ooomph. Tonight I tightened a few bolts and tweaked the bars a bit. The Interstates have an unusual seating position, the tank pushes you back and then the footpegs are in the same place as the Roadsters. Rearsets would be ideal with those big tanks.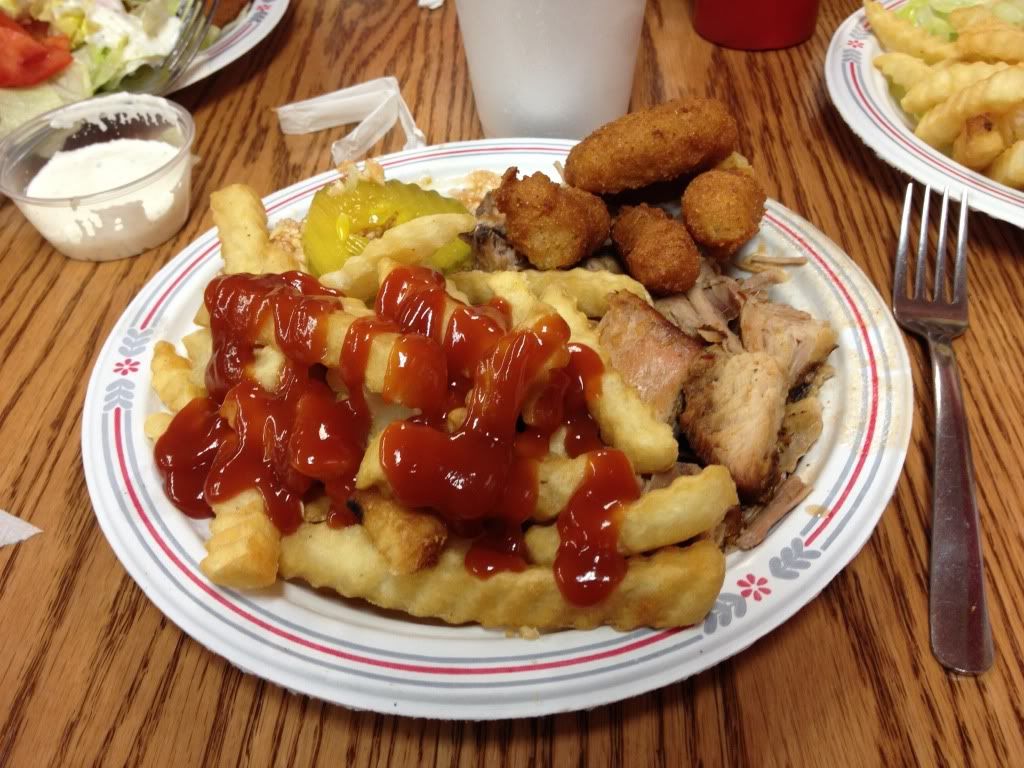 For dinner we went down to Lexington for some world famous bbq. It was pretty good but I wasn't overly impressed. We'll probably have lunch in Asheville tomorrow and have some more bbq. I can't wait to get to Alabama for... more bbq...