Hi all,
I got this earlier this year, and although it looks OK it's pretty tired and I'm going right through it, slowly.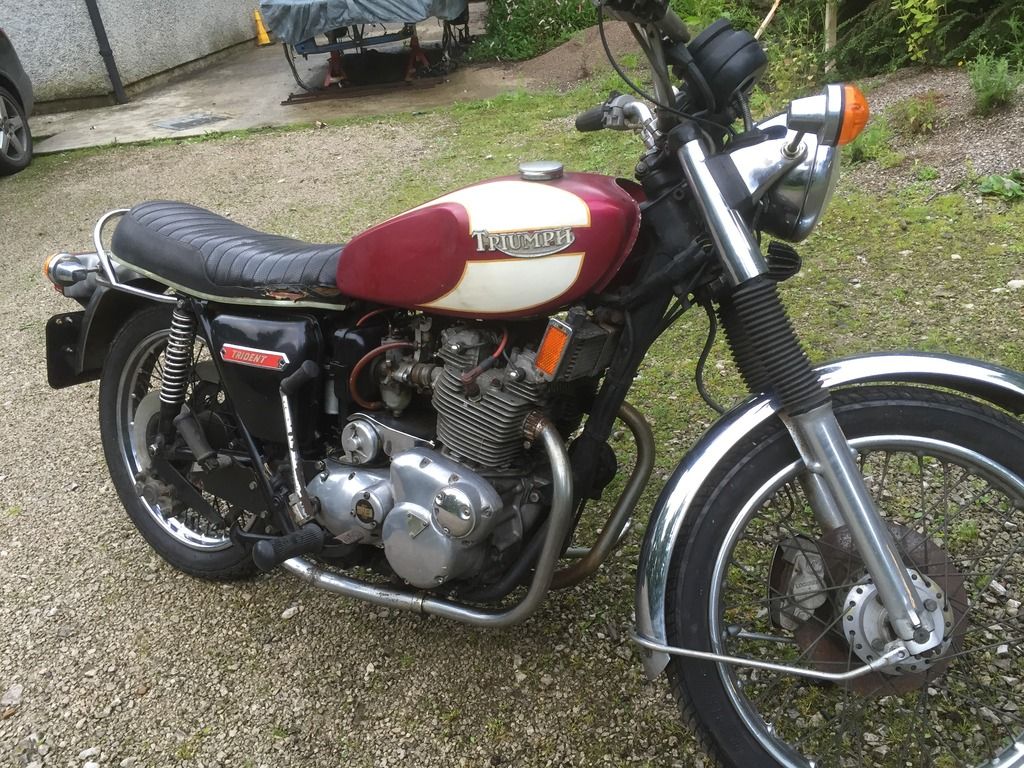 I'm in the process of repainting the tank in burgundy red, but I'm a bit baffled (not unusual...)
It was originally a Cardinal and was re-sprayed later in life, so can't be relied on as a decent reference.
I've finally nailed down the right candy apple colour, but factory photos show some bikes - not all - with a white stripe down the middle of the tank.
Any ideas which bikes were done this way (early or late)? Also, how wide was the stripe?
It's also noticeable that the gap for the tank badges between the white flashes is out of kilter so the 'T' on the badge actually crosses into the flash.
I don't think I'll be copying that, even if it is 'correct' - if you see what I mean: