After a short ride the other day(first one) clutch shocking . Took a delve into the primary for a look see , man oh man what a sight.
The case was full of metal filings , some ally some steel. The chain must have been mighty slack at some point it had sawed half way through an alternator stud worn the bottom of the case and wrecked the chain.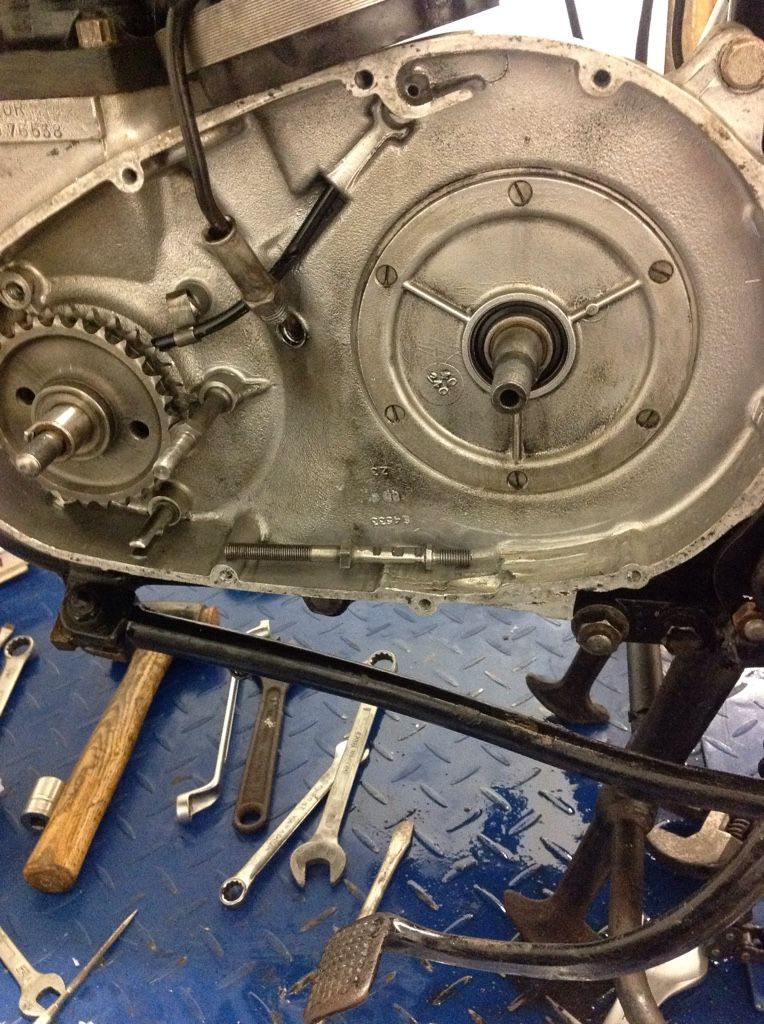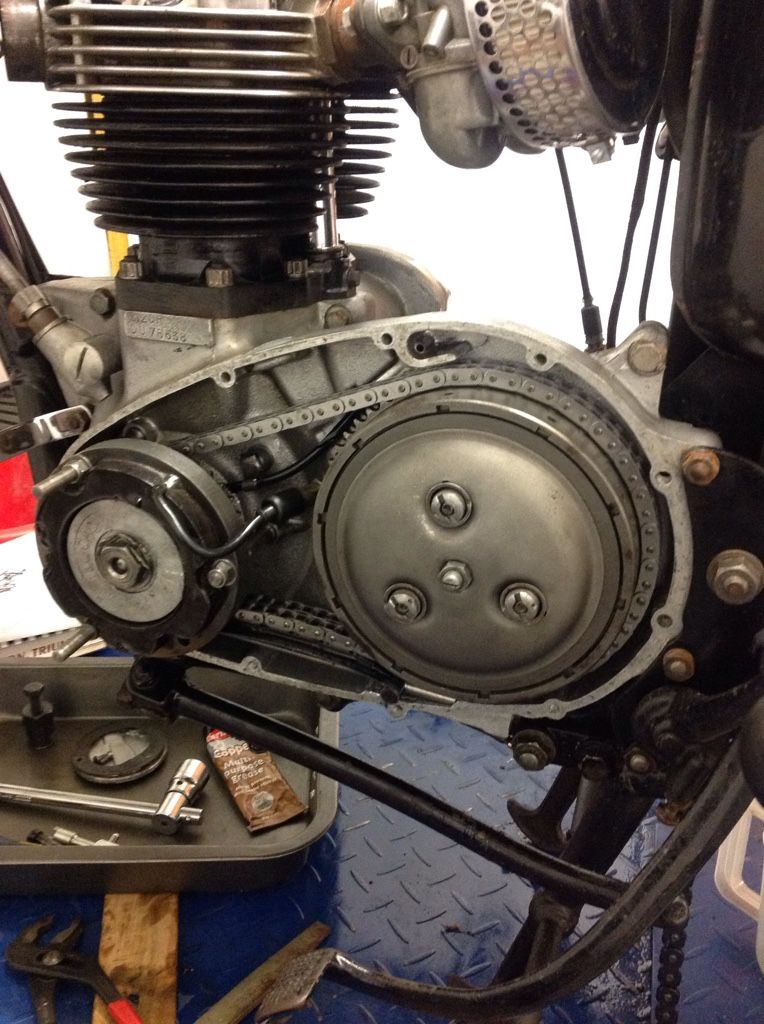 Ordered a new chain, adjuster, springs etc but forgot the stator bolts so just dressed them up as I recon they will be strong enough . I have a new drive chain to fit also and will get round to the fuel taps ASAP.
Jg