Hope I'm posting this in the right sub-forum. I'm rebuilding my landspeed Norton, and replacing the wideline featherbed frame with a slimline. The wideline is going to end up as a street bike.
First step was checking the frame for straightness. I measured the rake some time ago at 24°, but the stock rake for all featherbeds is 26°. I learned on the forum that featherbeds are very prone to bending at the steering head, so mine needed some straightening. I checked the front down tubes with a straight edge, and they were clearly bent near the steering head. This is the setup I used to bring the rake back to 26°'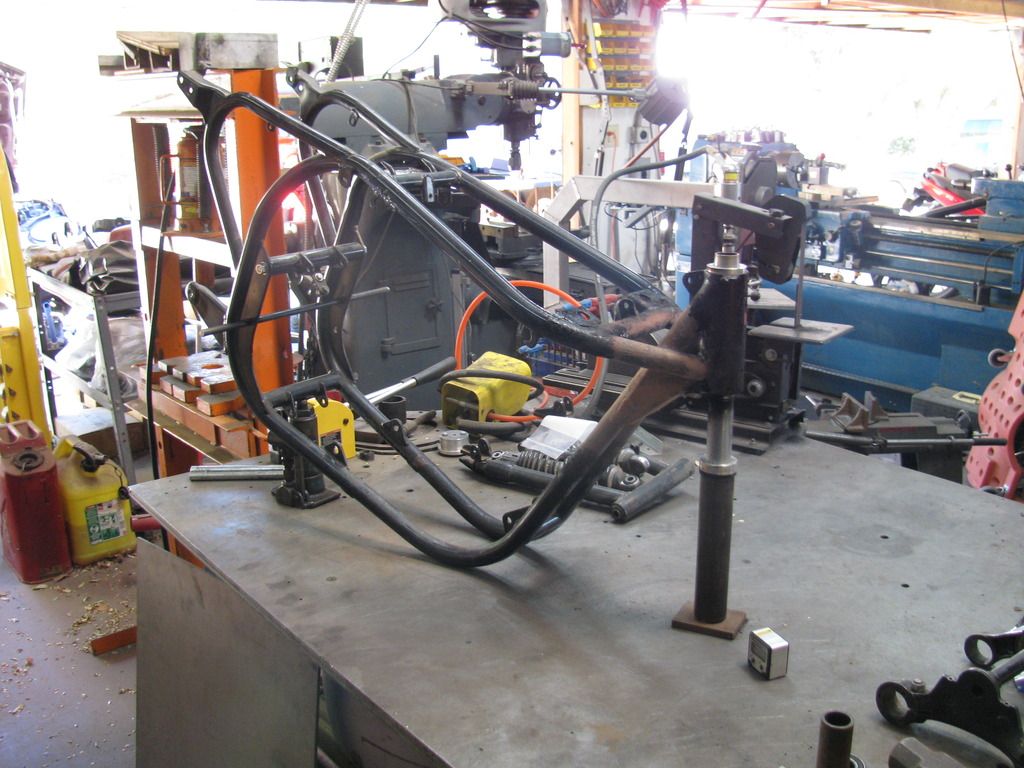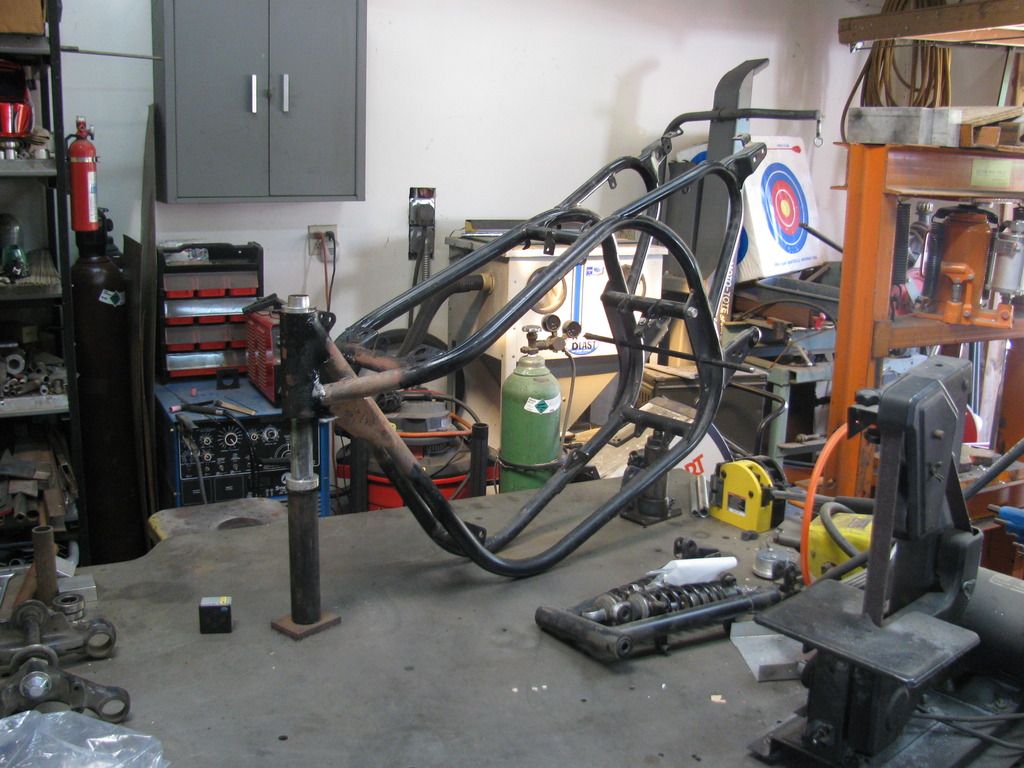 The upright post is an old fork tube with a plate welded to the bottom and machined in the lathe to be flat and perpendicular to the post. It's bolted to the steel table. A small hydraulic jack under the rear cross member provides the force, and an oxy-acetylene torch with rosebud tip brings the tubes up to an orange heat in the appropriate area. I was fortunate that it only took two tries to get it right. I also put a bar through the swing arm pivot and measured its height at both ends to ensure that steering head and swingarm axes are perpendicular. Fortunately, they were, so I didn't have to do any twisting on the frame.
I thought about raking it out a bit more for high speed stability, but didn't because I'd like to keep it close to stock for later use. I can get the same stability by using fork yokes with less offset, which will provide more trail.
Ken