The seat was too long for the Norvil tank. Had it shortened and re-covered in black. Looks good on the bike: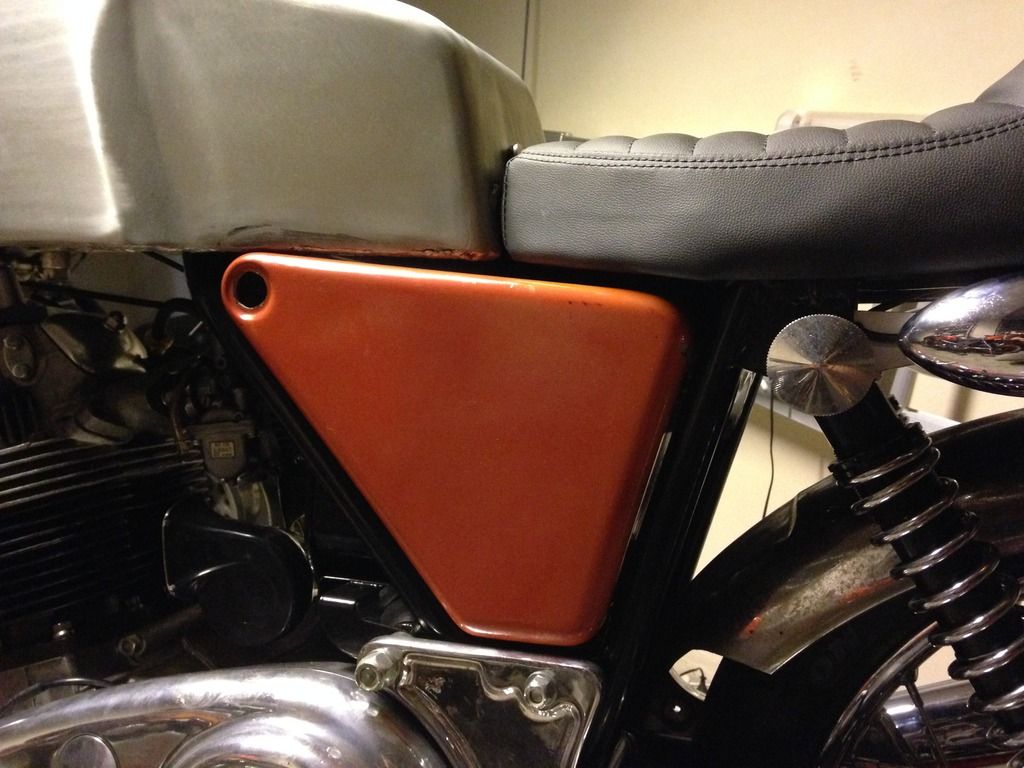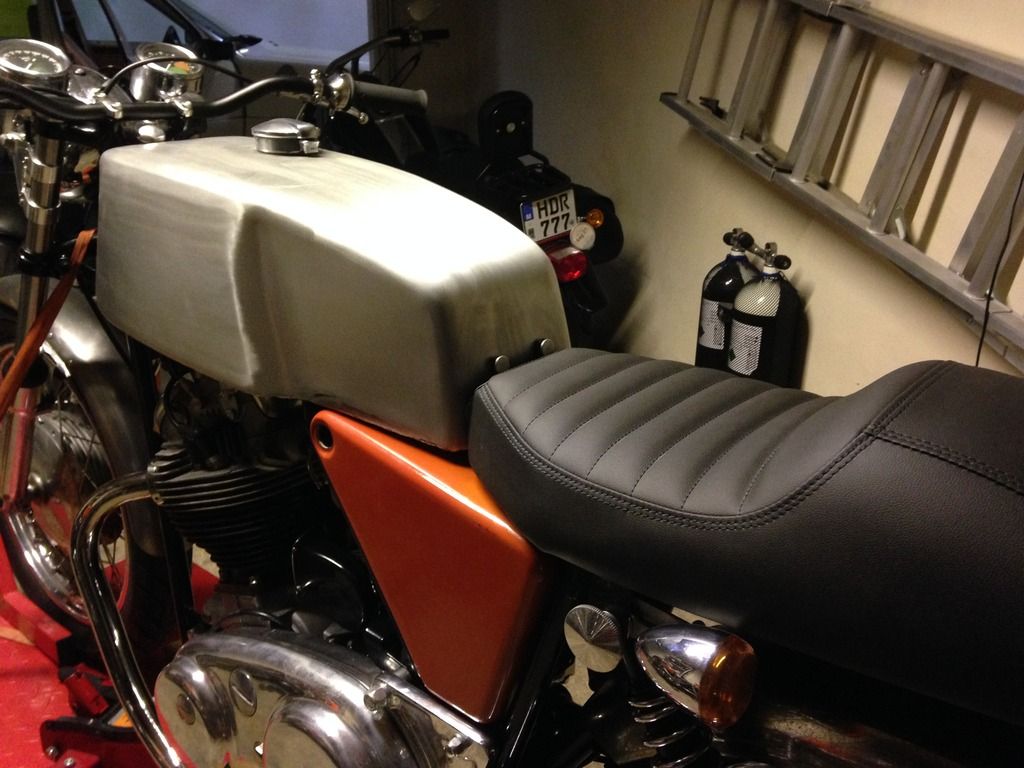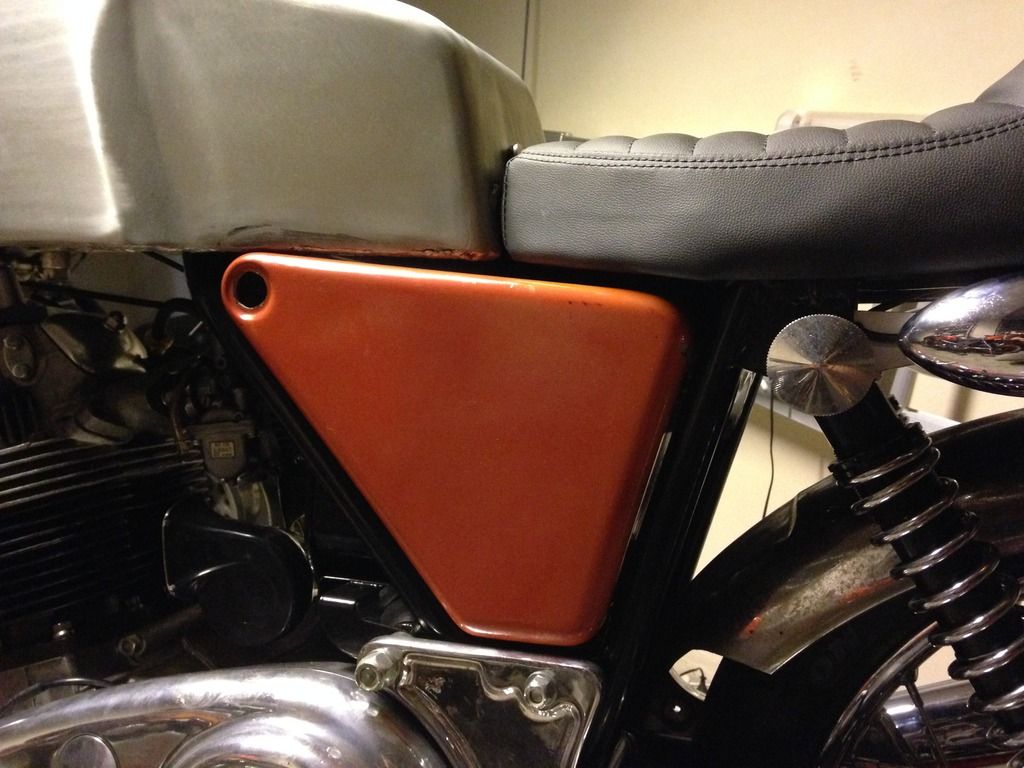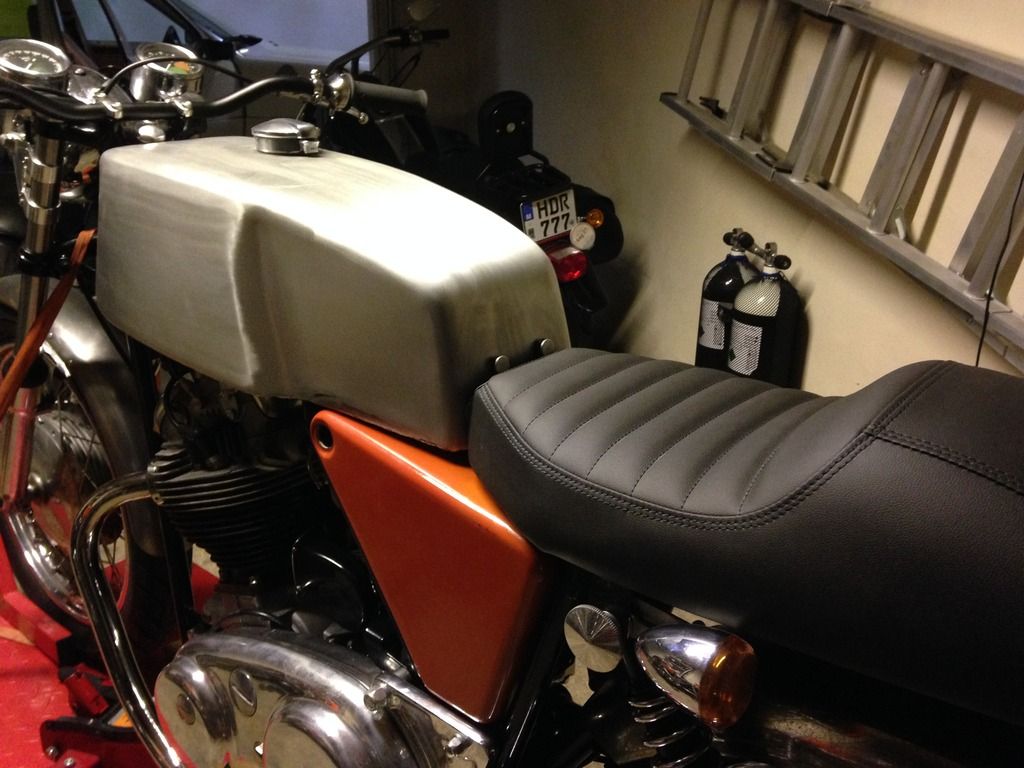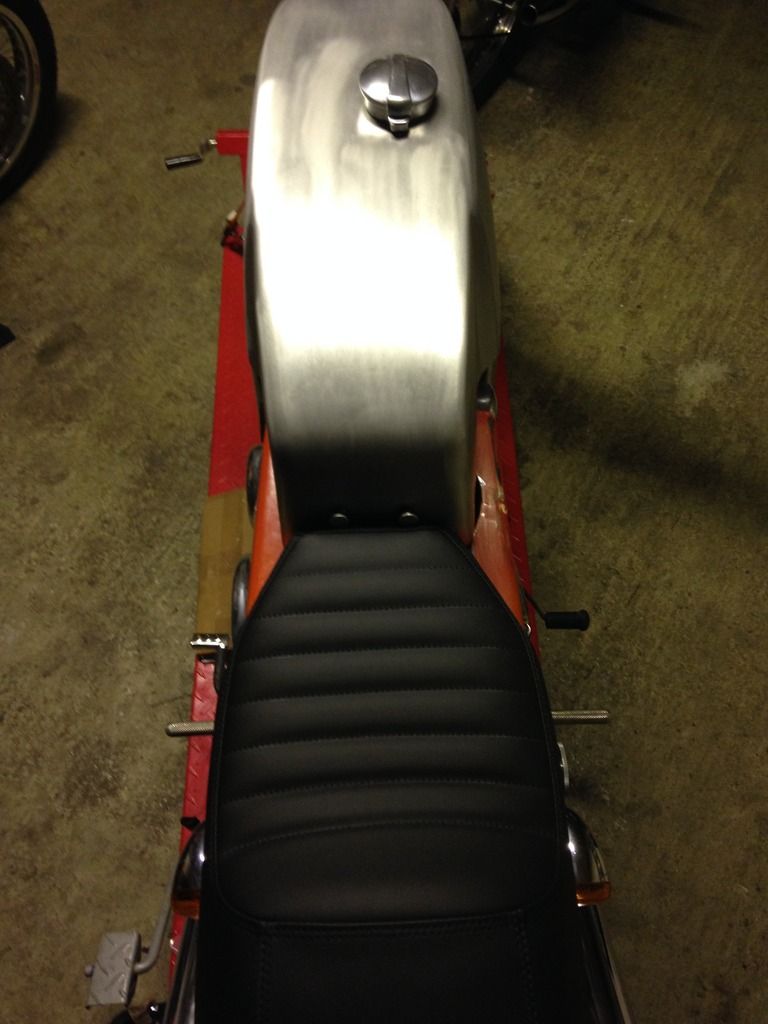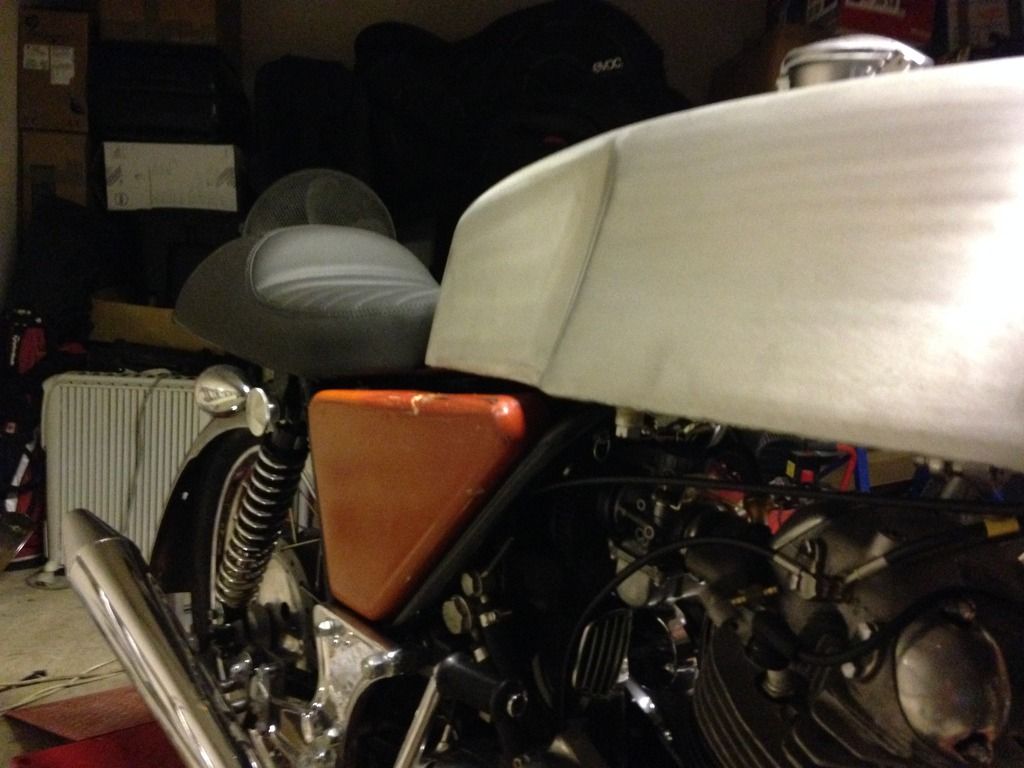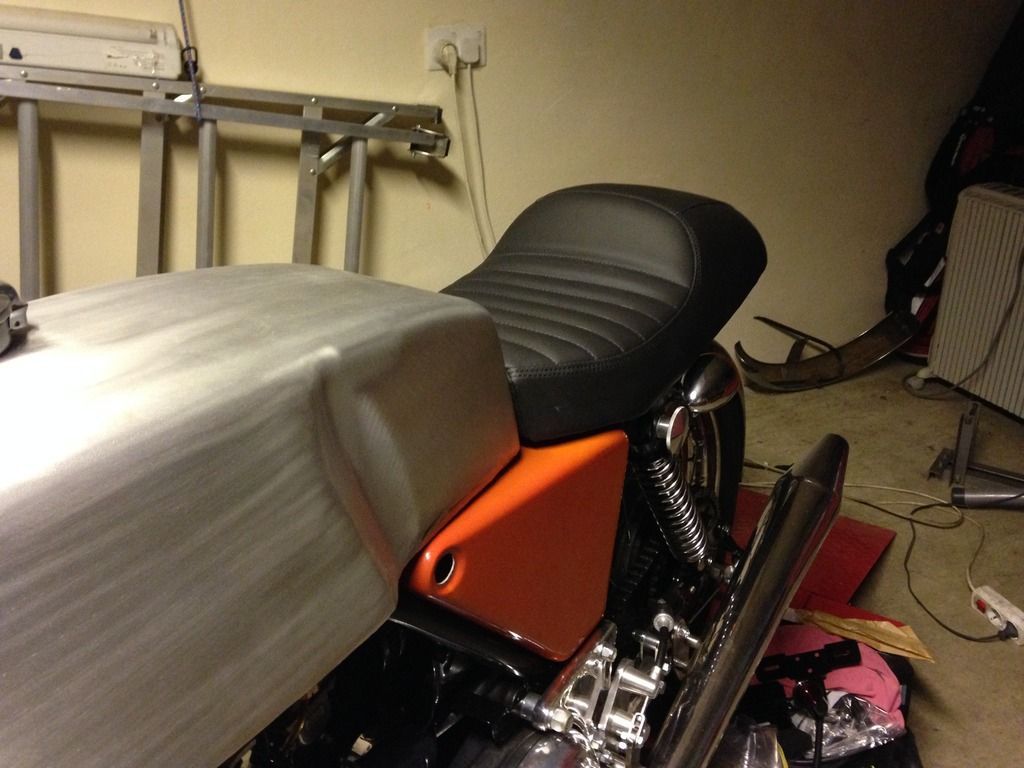 Side panels just don't work despite putting a fair amount of effort and expense into Dzus mounts etc. Had to sand back the panels to fix a crack with fibre glass repair kit. Colours underneath were bronze and green with the last colour orange. I think they've seen the inside of a few paint shops or at least the working end of a few rattle cans.
Thinking about fitting flat panels like the NYC Norton Schoolbus Bike.