So, finally back to building the 750 engine again. I had to add a couple of 3/4" plugs of heavy metal to the crankshaft cheeks to bring the balance factor up to 62%, to make up for using steel rods instead of aluminum. This is the 75 mm stroke Maney crank with a pair of Don's (madass) steel rods.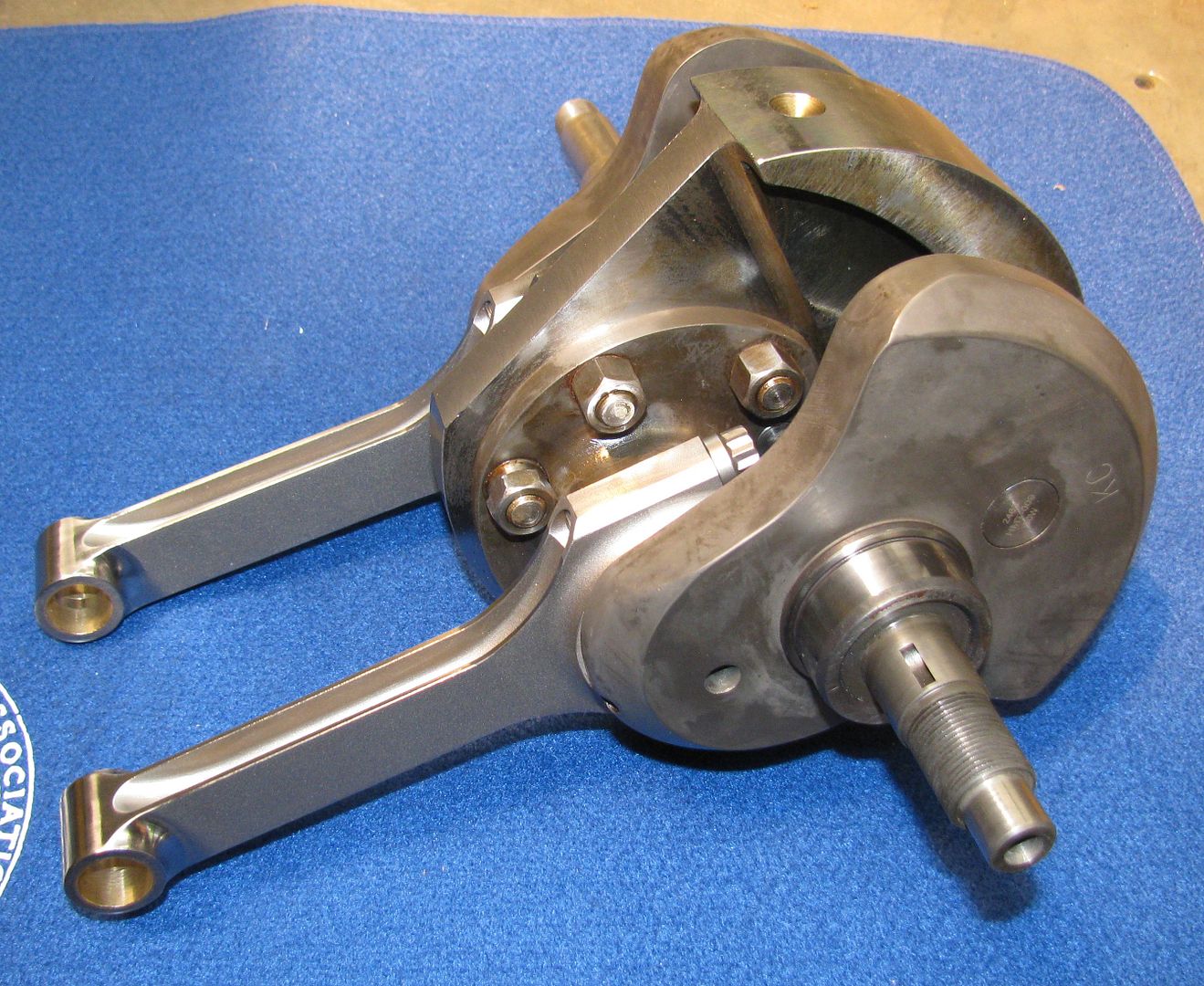 This is the Megacycle N480 cam and BSA lifters I am using. This engine is for maximum top end power for Bonneville, so I'm using the longest duration, highest lift cam I have.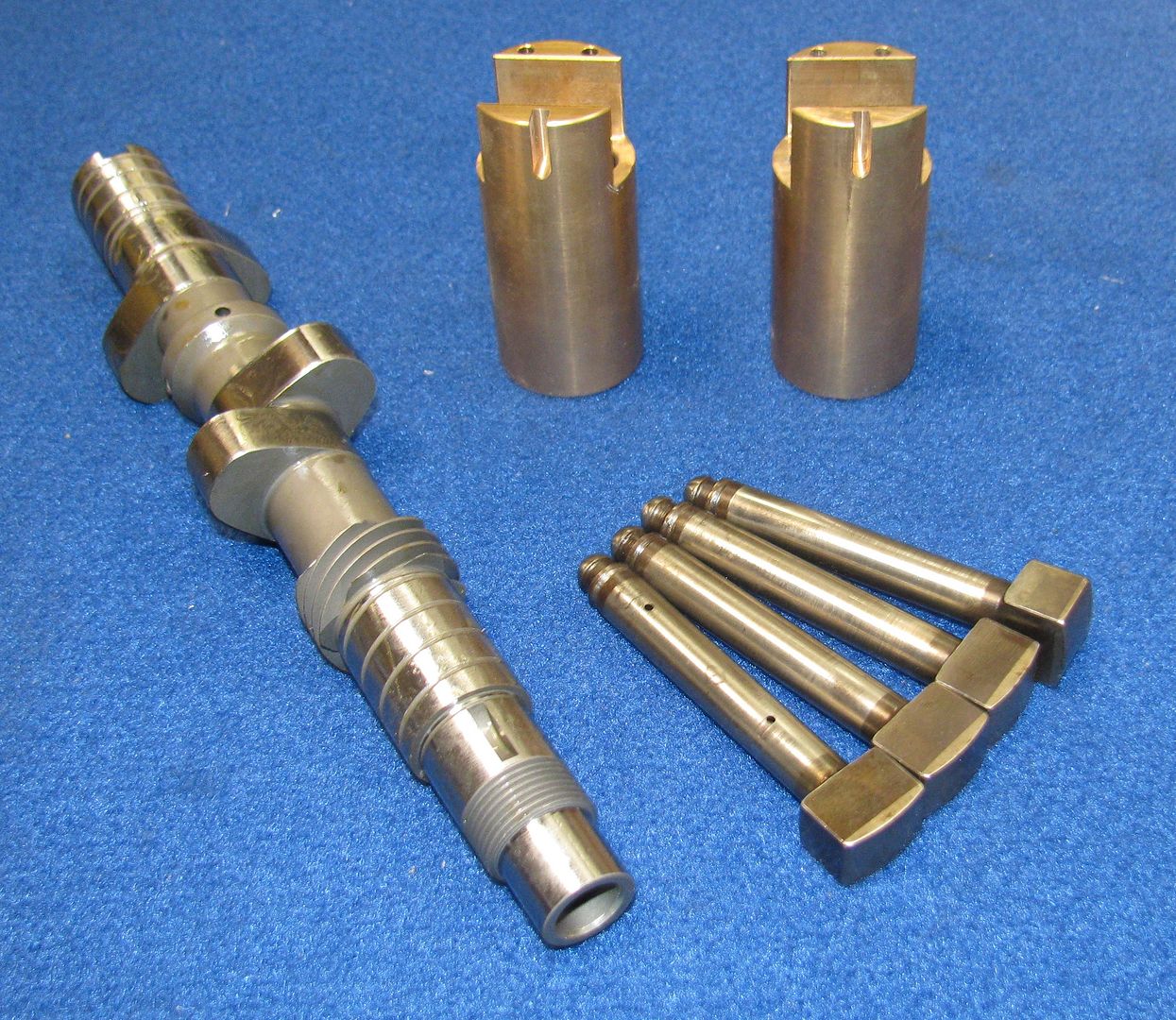 I'm using a stock 850 timing side case half mated to a Maney drive side half. I expected to have to open up the cam tunnel in the stock side, and I did.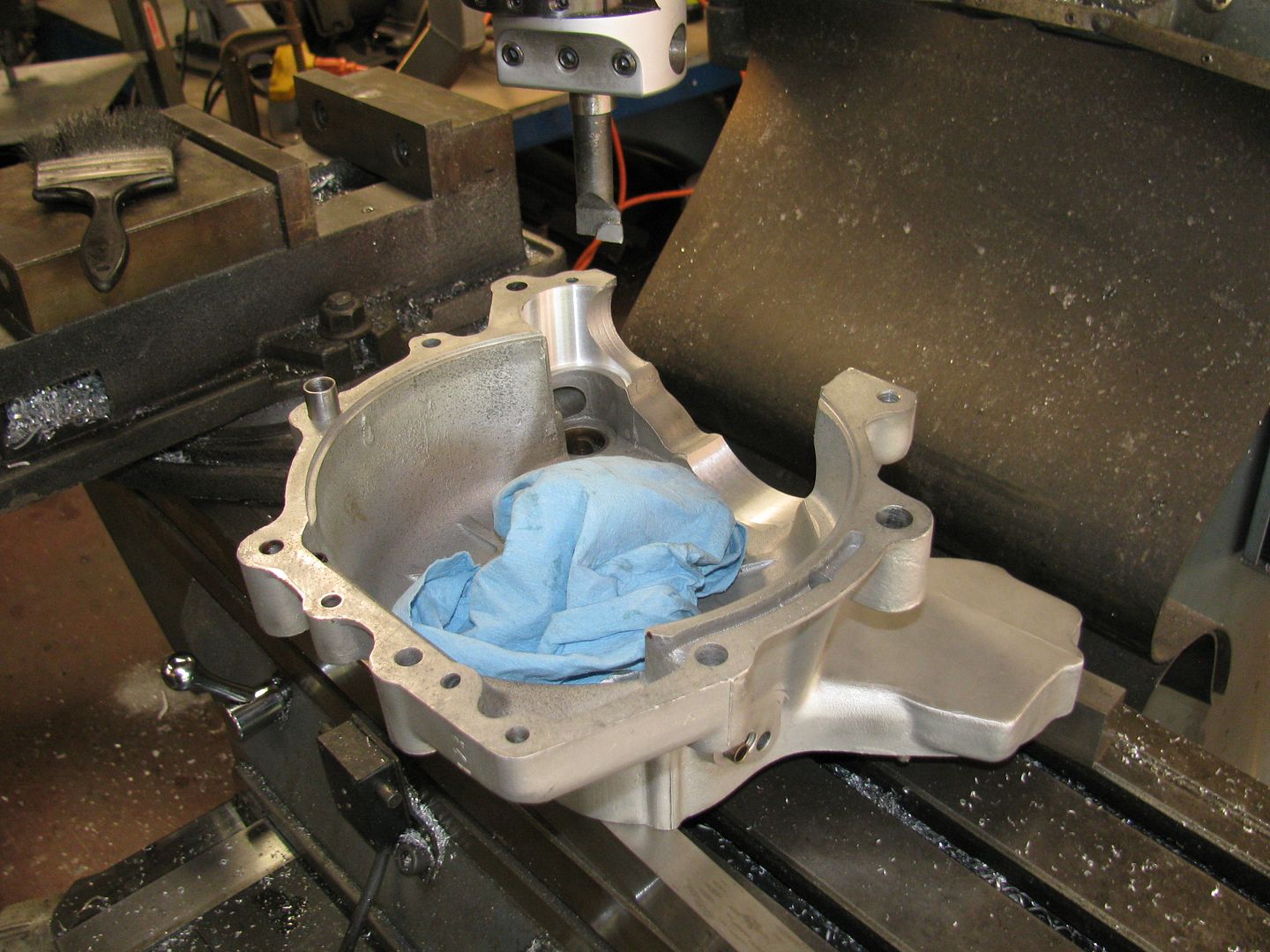 What surprised me was that I also had to open up the tunnel in the Maney case, but only very little. This is one of Steve's early case halves, and I suspect that the later ones have a little more clearance there. Steve experimented with the N480 cam at one time, so I'm sure he's aware of how much room it needs.
It's pretty straight assembly from here until I get to fitting the pistons. I expect to be machining the heads on my JE pistons to get a higher compression ratio, as well as making sure I have enough valve-to-piston clearance. I will probably also have an issue with valve-to-valve clearance, but can probably sort that by sinking the exhaust seats a bit. I'm also going to have to make some shorter push rods to suit the short cylinder. Stay tuned for a report on whatever unexpected issue shows up next.
Ken