A man approached me at Riding Into History, and asked if I'd like another Matchless to go with my G15CS.
His Uncle passed away a couple months ago, and his Aunt needs to sell his G80, supposedly bought new.
The Aunt will be back home in a few weeks, at which time I'll run up to central Florida and possibly purchase the thing. Nephew only knew it as a G80, but he sent me about 20 pics. Here's one: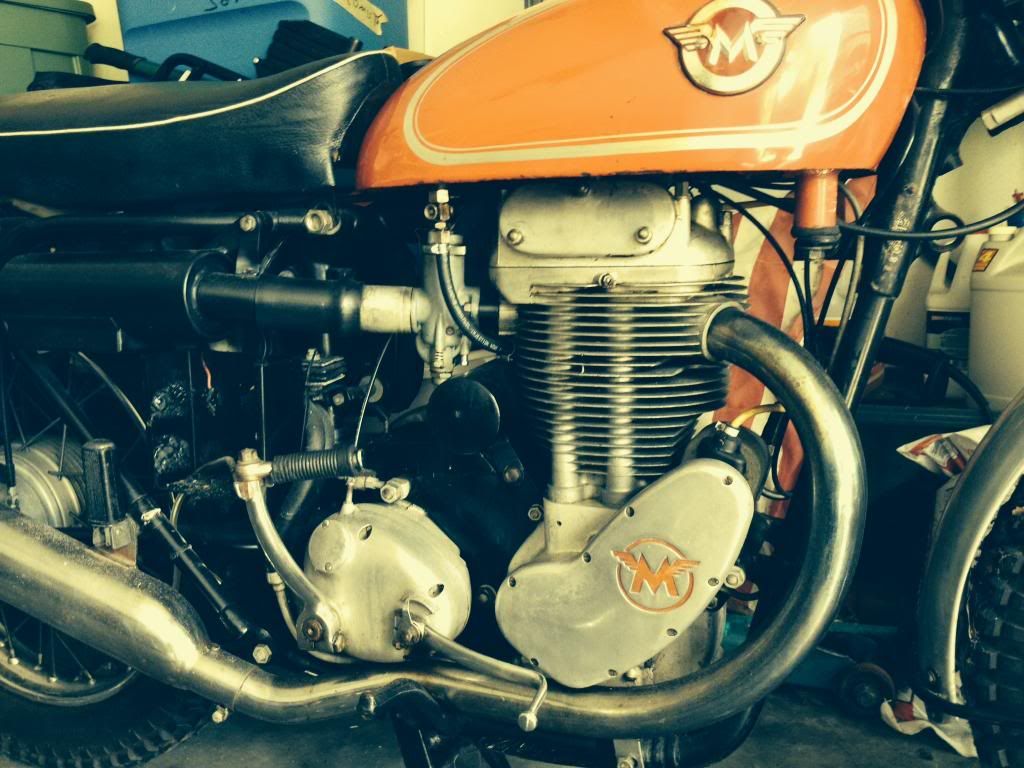 '61 G80CS, 4900 miles, complete and apparently unmolested. Even the battery cover is supposed to be in the garage, with the tool kit and owner's manual. If the bike is as good as the pics look, it'll be put in running order and preserved, with regular excursions. They're only original once.