Hi
Saw the Manxman post, and it got me thinking about the engine/gearbox I have in the shed. So here are some photos of it and am wanting to comfirm a couple things about it.
Is it a Manxman engine or ?
Do all these parts from the same type engine or is it a bunch of bits?
Here is link to album. Have fun looking at the photos, any help or information will be appreciated!
http://s225.photobucket.com/user/Norton47/library/Norton%20650%20Engine%20Gearbox
The head seems to match information from AtlanticGreen for a 650 head, correct numbers and C-C spacing. Appears to have new valves and good exhaust port threads.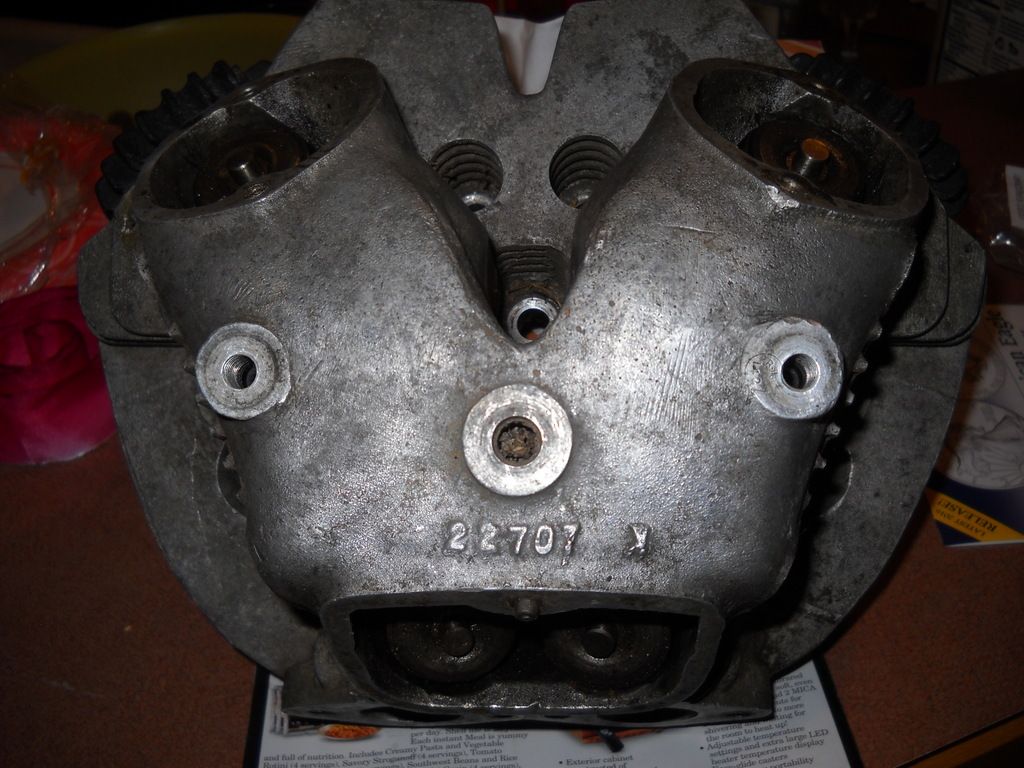 The left crankcase has three sets of numbers, forward on the outside of crankcase(normal location)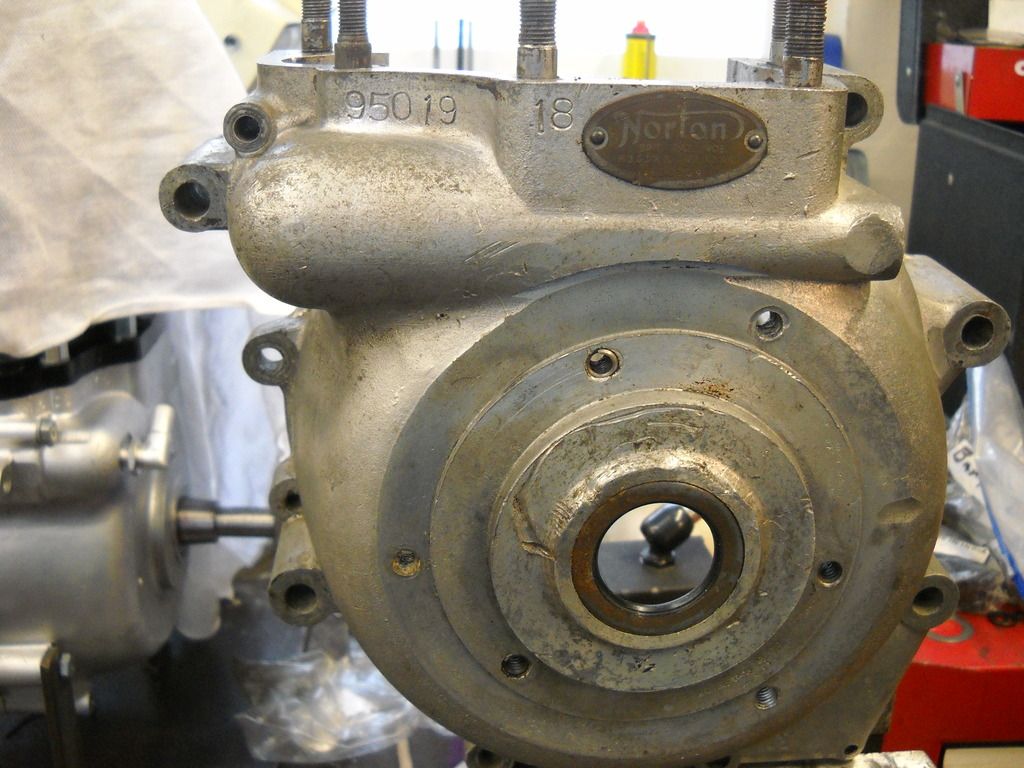 another set on the left rear. Also what does the vent line fitting for this model look like? Anyone have a Part number?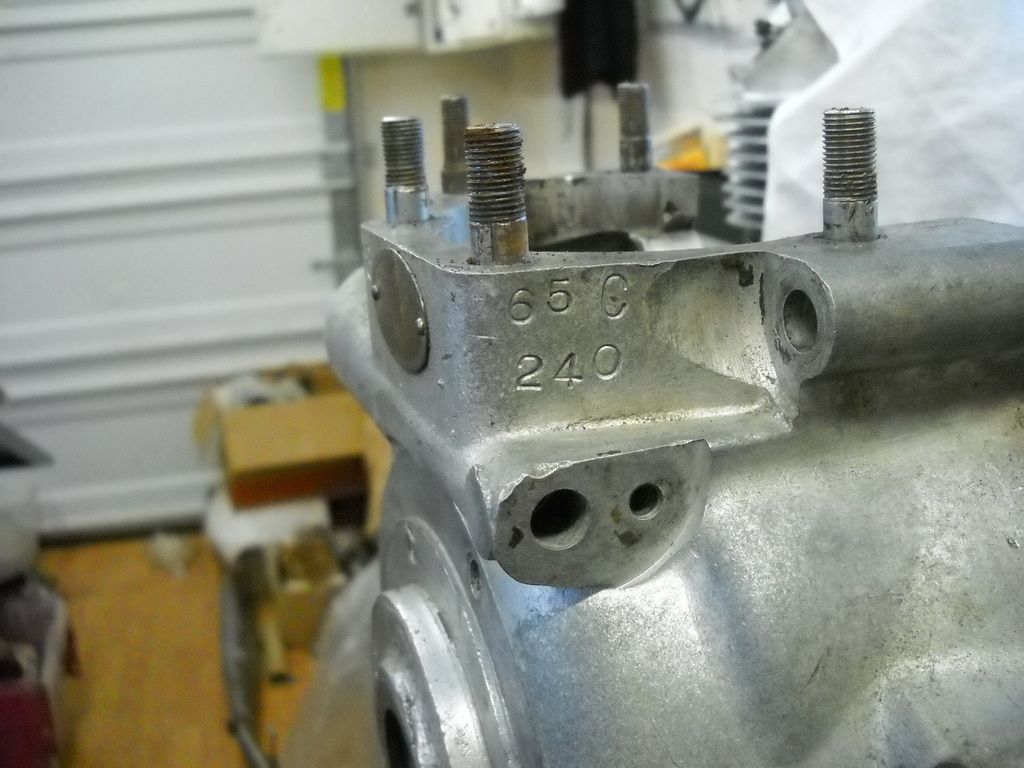 and a marking of 44 on the inner side. This matches a 44 marking on the right crankcase half outer. These are stamped and I could not find any such marking on the inner of the right side.
Right outer crankcase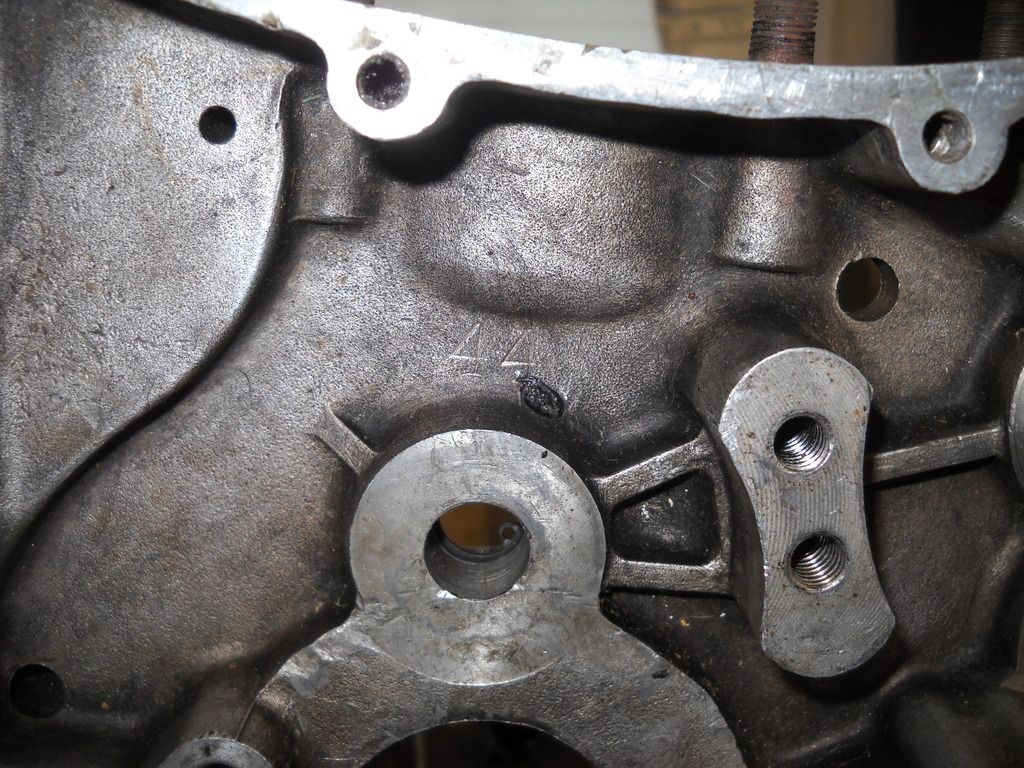 Also if you compare the right inner photo with the left inner earlier in the post, you will notice two different mold numbers
The crankshaft has no markings that I could find, however it does have some machining that is different from later models to my experience.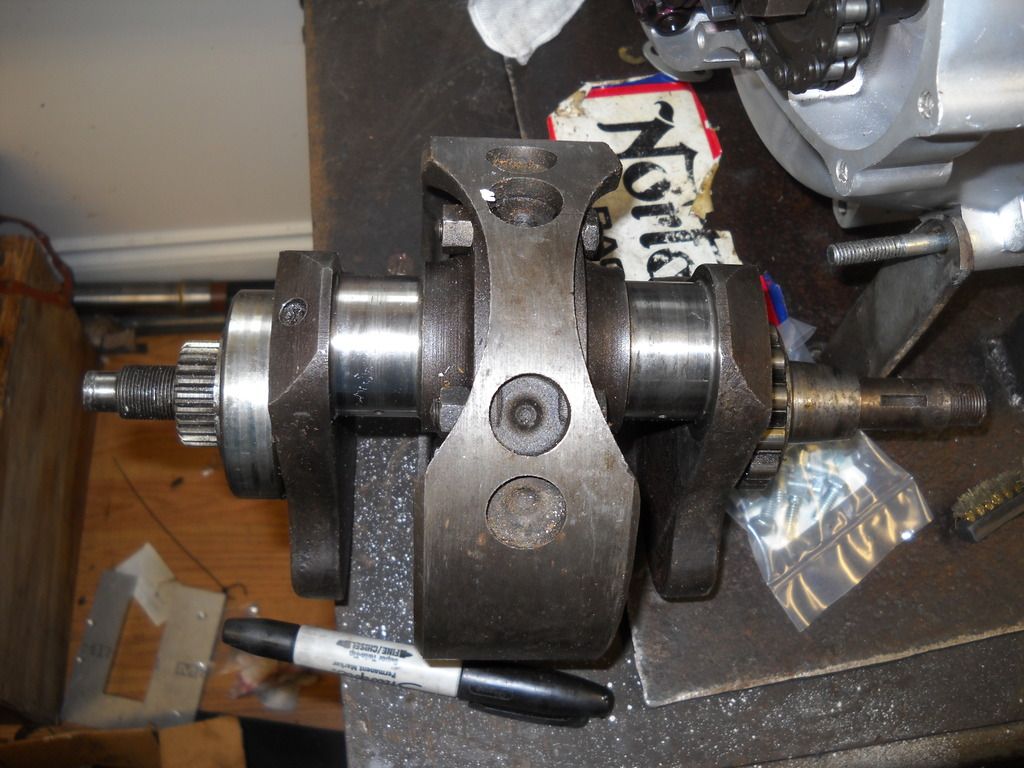 The camshaft has two numbers one is the part number, the other is stamped and was wondering what X1 may mean?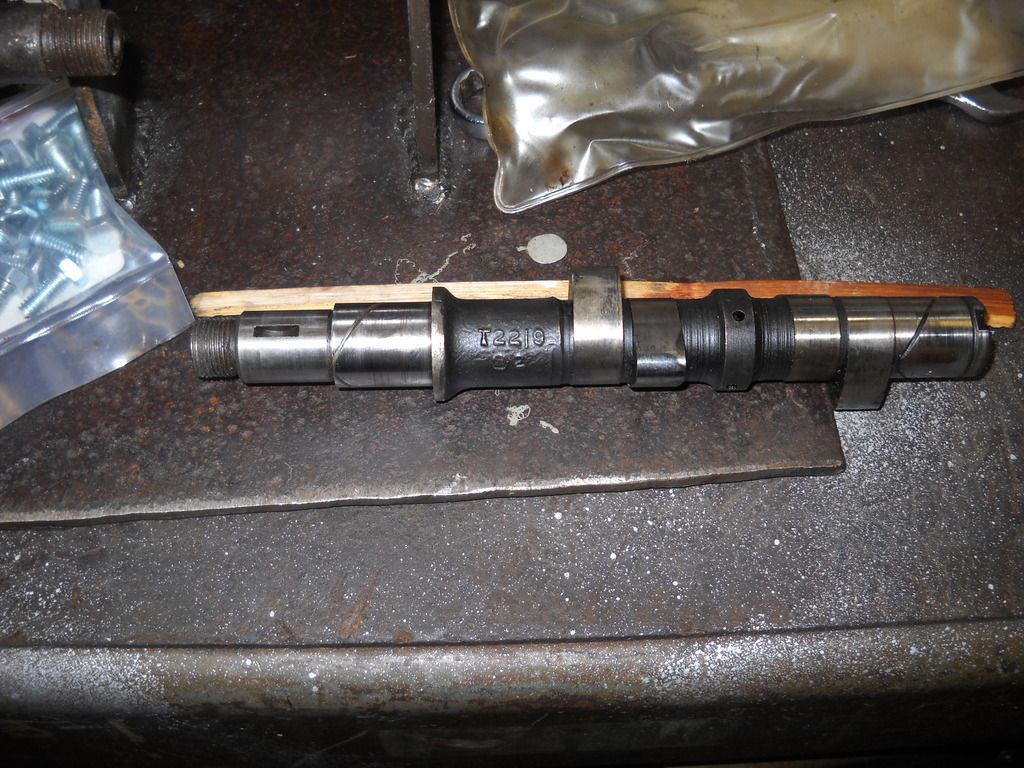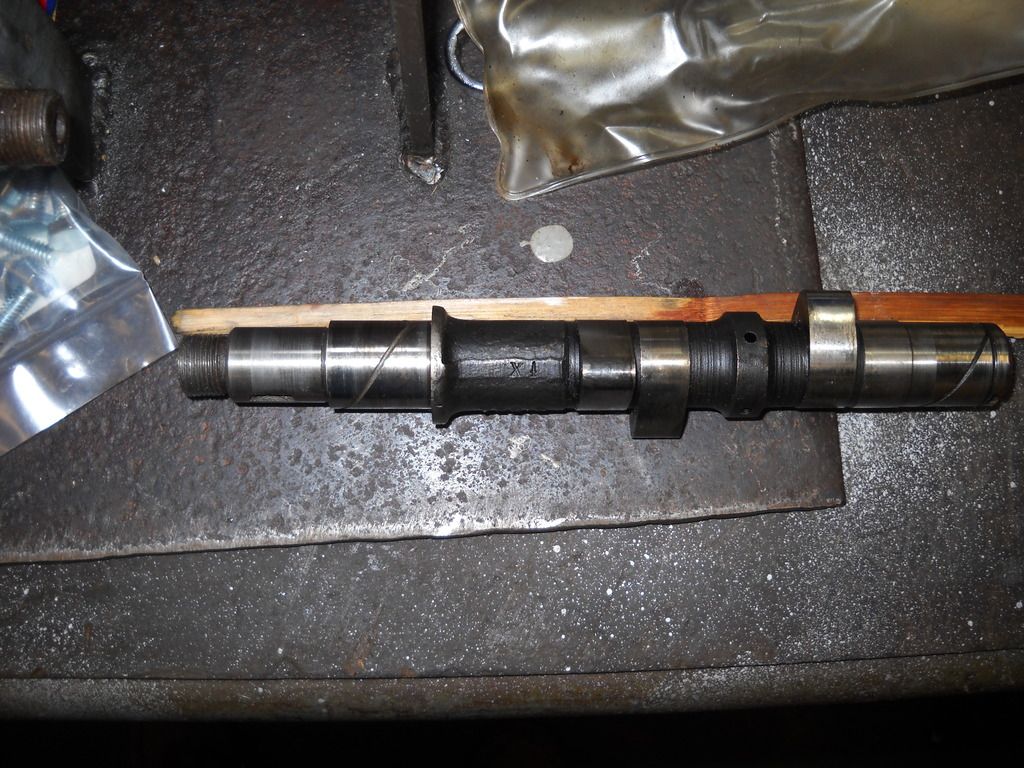 Lastly the timing cover, which has been modified in regards to the tach mounting, I assume someone did not want one. It does have a casting number of T2004