byjefsm wrote:Contact your dealer they have access to them. It is essentially spelled out in TSB 14 which is the TSB that addresses the crankcase breather modifications. It clearly spells out no more than 1.5 liters of oil.
byjefsm,
The service bulletin 14 that my dealer pulled down from the Norton service site is dated: 20/8/2015
Clearly states 2.3 liters.
With my breather kit installed, and 2.3 liters of oil, after running the bike, the oil line is in the middle of the knurled area of new dipstick.
Is your bulletin dated after 20/8/2015?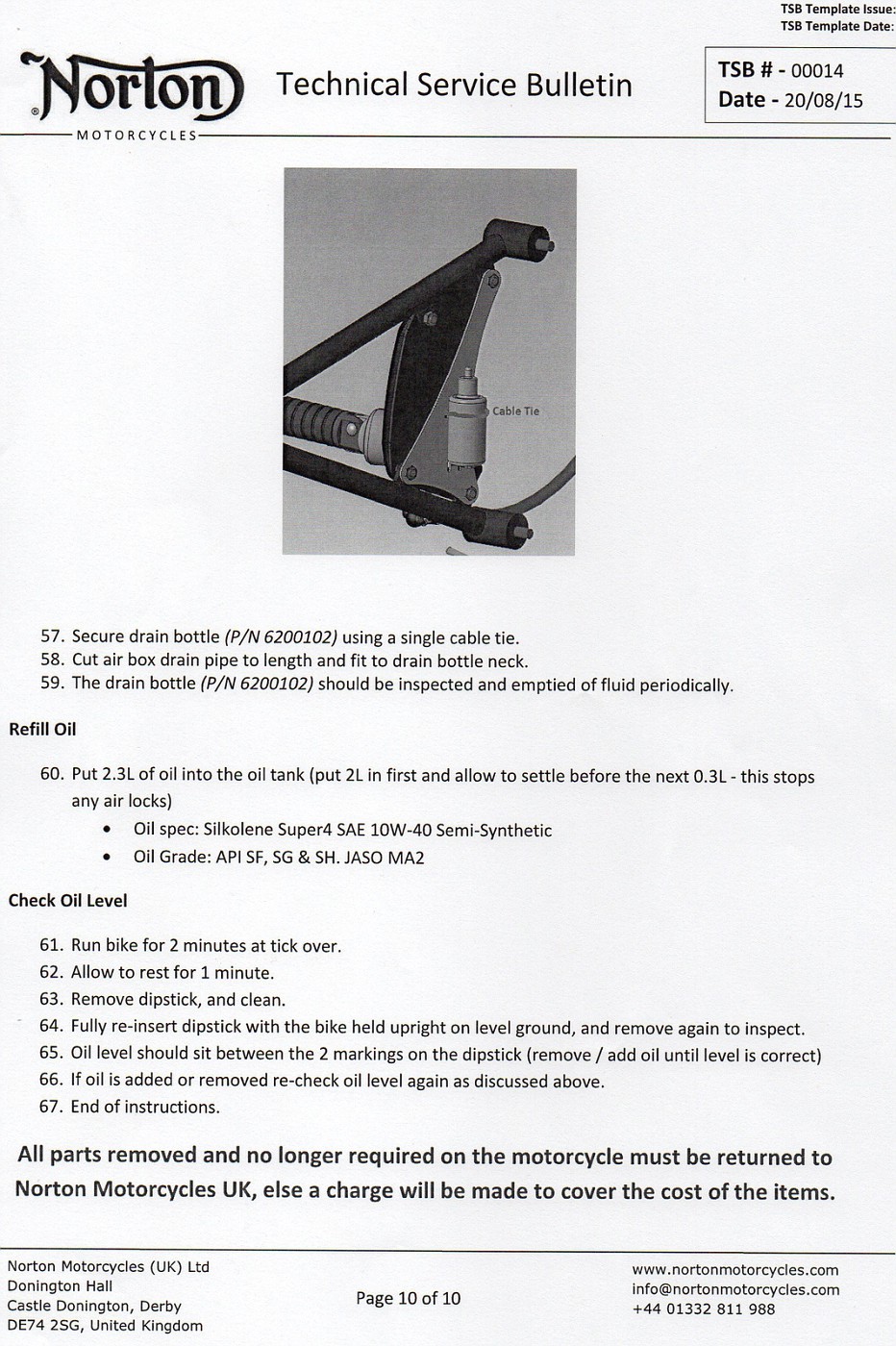 Hosted on Fotki