This is my old long suffering A65. The rolling chassis is RGV 250. The BSA motor is a neat fit and is rubber mounted. It has had daily use in this chassis since 1992. The tank and seat and fairing I made, as with the exhaust. So far it's the best exhaust, though I wish I'd made it all in stainless.
The motor has twin 38mm TM flatslides. It's 883cc with an alloy cylinder with Nicasil bores and JE B44 pistons. Norton 89mm crank offset at 90degrees.
I've had A65s since 1972 when people bagged them out a fair bit.
I put a data logger on it in about 2005 when it was 818cc. It had 48HP on the dyno function and with a lot of runs and messing with stuff I got it to 57HP. I couldn't afford a big bore kit so made some patterns off an old thickened cylinder and had a set cast in alloy. The bigger bore made a heap of difference, and I soon had 72HP. It now has 80HP with an excellent power spread.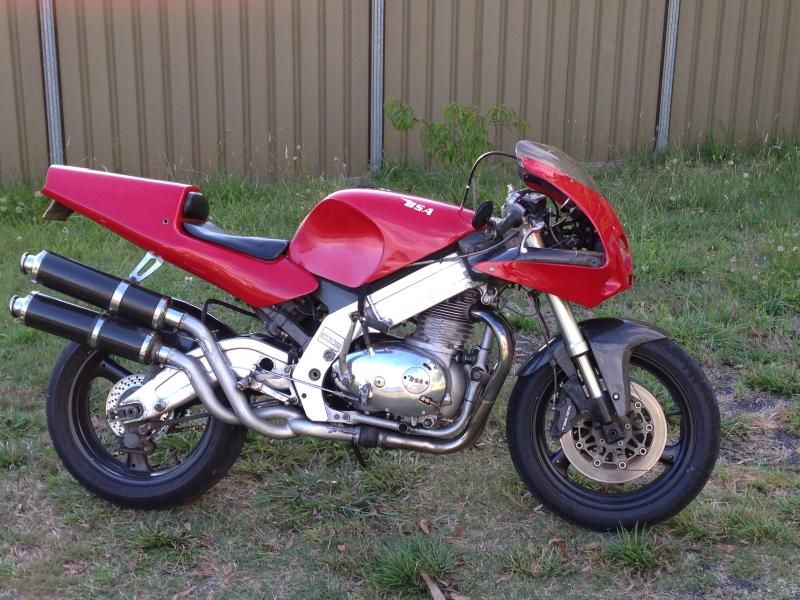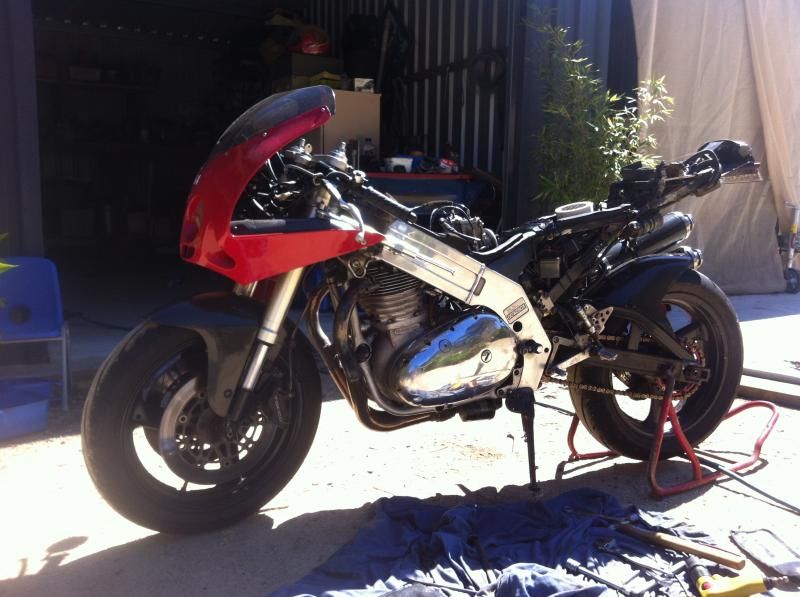 It has C/ratio 1st and 2nd gears and is tall geared 3.43-1.
https://www.youtube.com/watch?v=1Bb4XfUkyVU