A little more progress. Kind of a "two steps forward and one step back" kind of week, or maybe even the reverse. Anyhow, I made some spacers to move the starter mount and outboard transmission bearing holder .250" to the left, to accommodate having moved the gearbox to the left by that amount. That's when I discovered that I had a lot of interference between the starter and the gearbox shell. It must be a pretty close fit on a stock gearbox shell, and the Quaife shell is much thicker around the top mount. So I thought I'd just pull the gearbox and slim it down in the mill. That's when I got the second surprise. When I made the reed valve breather at the back of the crankcase, I didn't think about the gearbox. Turns out the breather gets in the way of rotating the gearbox enough to remove it. And I can't remove the breather without pulling the engine. I didn't want to go to that extreme again. I've had the engine in and out more than enough times already. So I bagged the bike with a plastic sheet, and went after the gearbox shell with a die grinder. It was an iterative process. I'd grind until I got clearance for one spot, and then find out something else was hitting. It took five tries to finally get it all to fit.
This is the bike ready to start grinding.
And this is how the top of the gearbox shell looked at the end. I took about 1/8" off the top all the way across, as well as grinding a couple of notches to clear the starter lugs. I also took some material off the starter lugs. Not as pretty as if I'd used the mill, but acceptable. I'll clean it up someday when I have the engine out.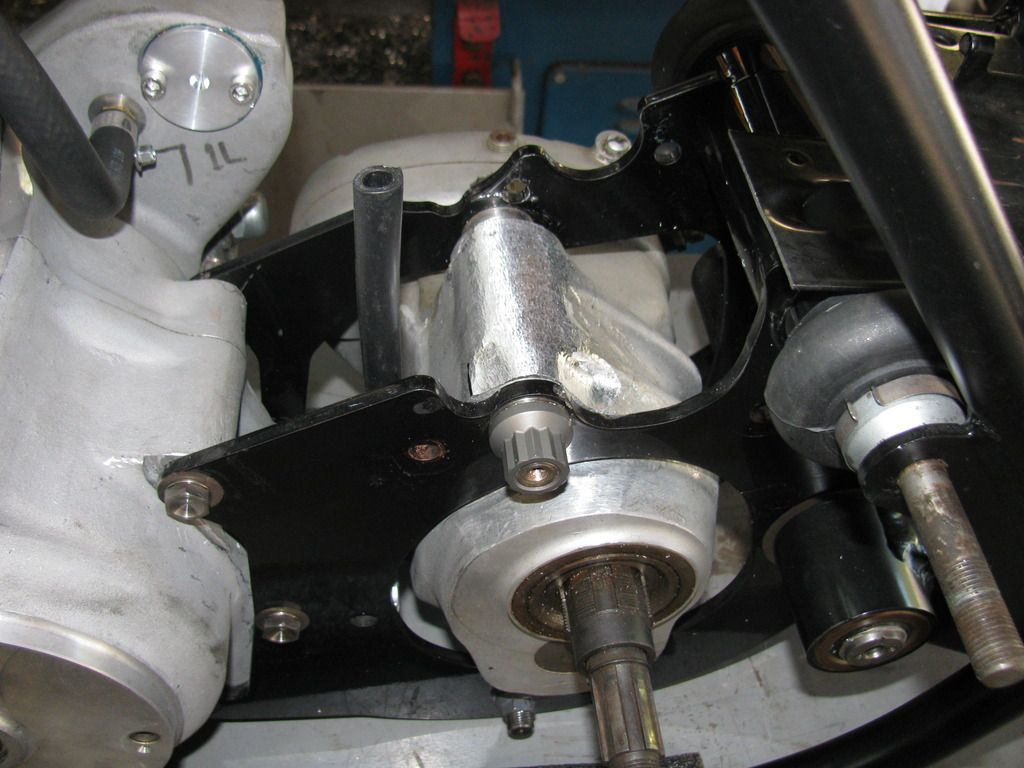 This is the starter bolted up and fitting properly.
I also finished modifying the repro Norvil top mount to suit me, as shown here. I narrowed it a bit to be sure it will clear the tank, and also rounded some of the sharp corners.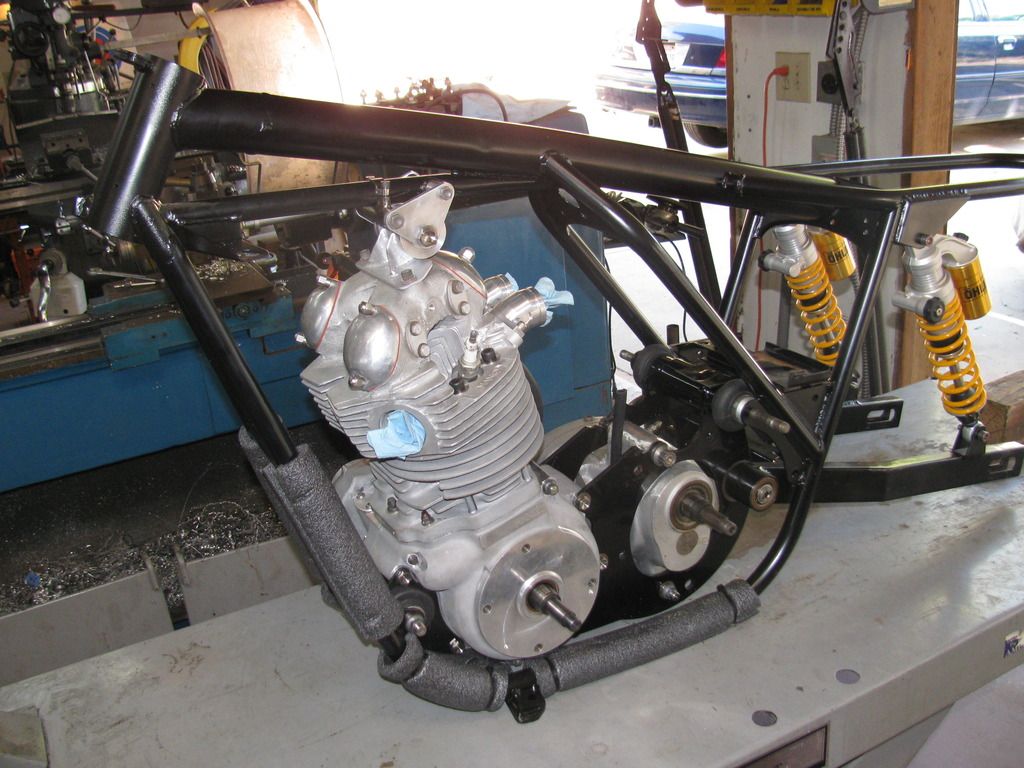 I've recently received the 36 tooth front pulley, so I can proceed with assembling the primary side now. With the 68 tooth clutch pulley, I now have a 1.889 primary ratio instead of the stock 2.19. That will reduce the load on the gearbox and give it a better chance of surviving, as well as helping with clutch slip risk. Should have some more progress now, with pictures to follow.
Ken