Hi everyone—just starting my own thread on my G-15CS. Picked the bike up a year ago from the original owner here in the USA, but owing to work travel haven't touched it till now. Unfortunately, I'm still in transition and won't be able to dedicate a ton of time to it…I'll be living about 6 hours from where the bike will be for a while. The bike has been a rider its whole life, not a show piece. It has a basic solid red re-paint job and a few subtle mods. It ran when parked…
For now, my goal is simply to get the engine running and the bike rolling. Once that's done, I'll see what else wants attention. Fork probably needs a rebuild, and there's lots of peeling chrome.
I'm new to Nortons, and am not a particularly experienced mechanic, but do have some experience with an Enfield. (The Matchless owner offered me the bike because he saw my tolerance for that thing's shenanigans…luckily it runs pretty well now after some extensive chassis and engine work.) Appreciate the chance to get input from the board here…gonna need it all.
As obtained: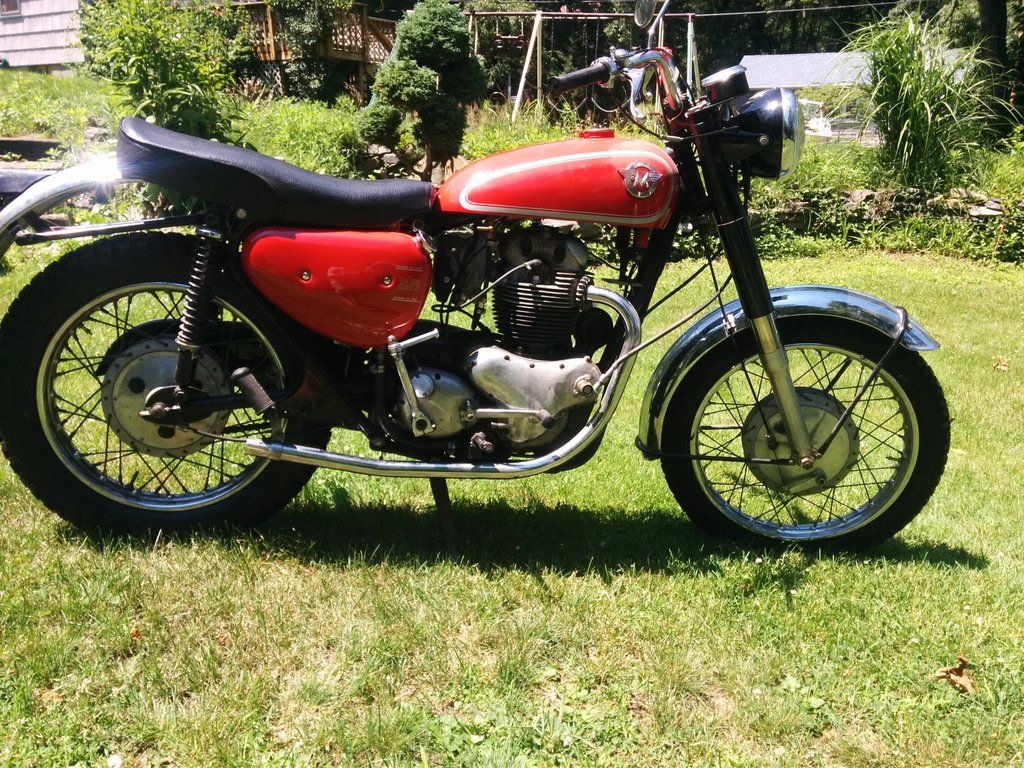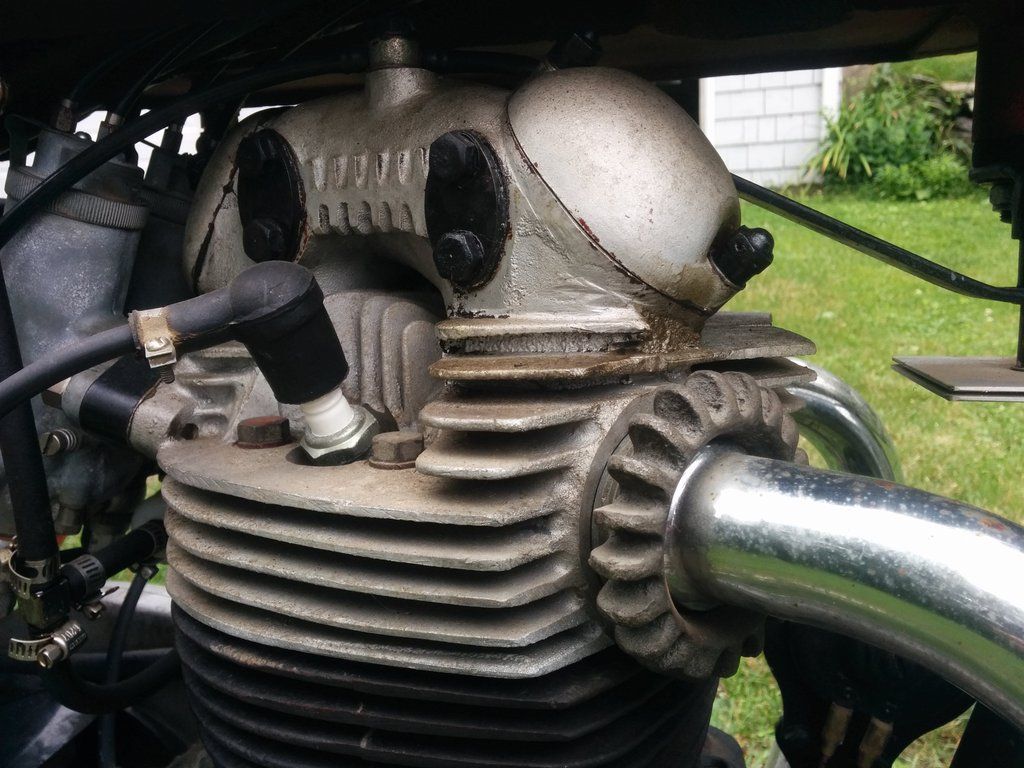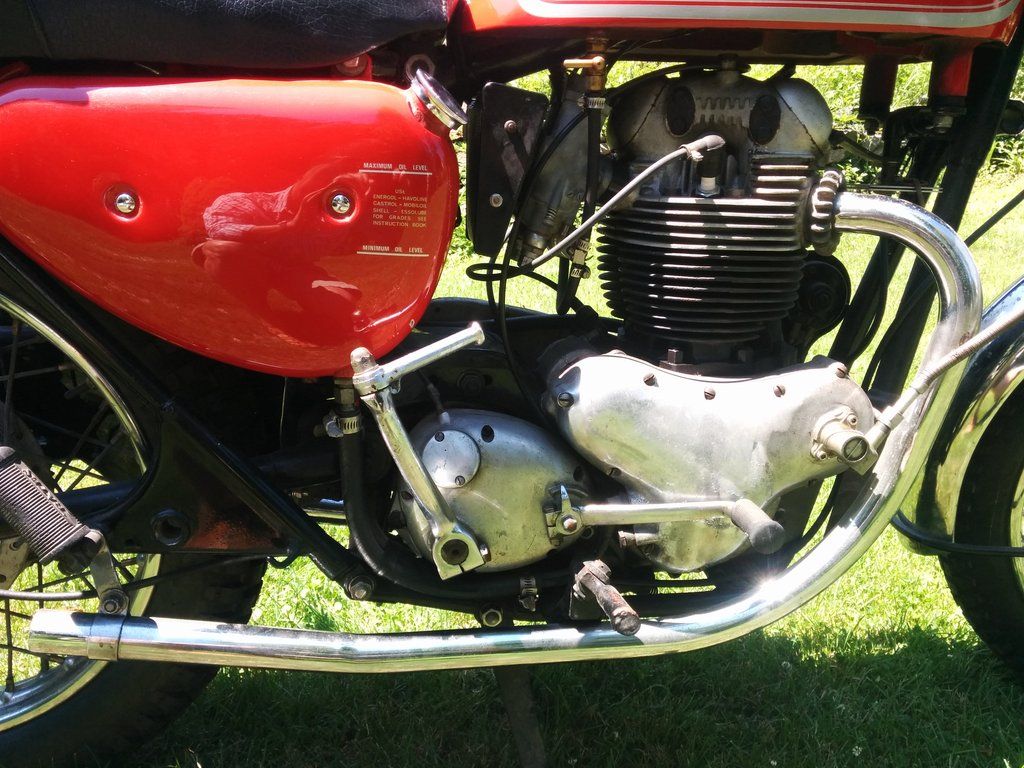 The Ceriani shocks are probably no longer tip-top; guessing a new set of Hagons will be in order once it's running.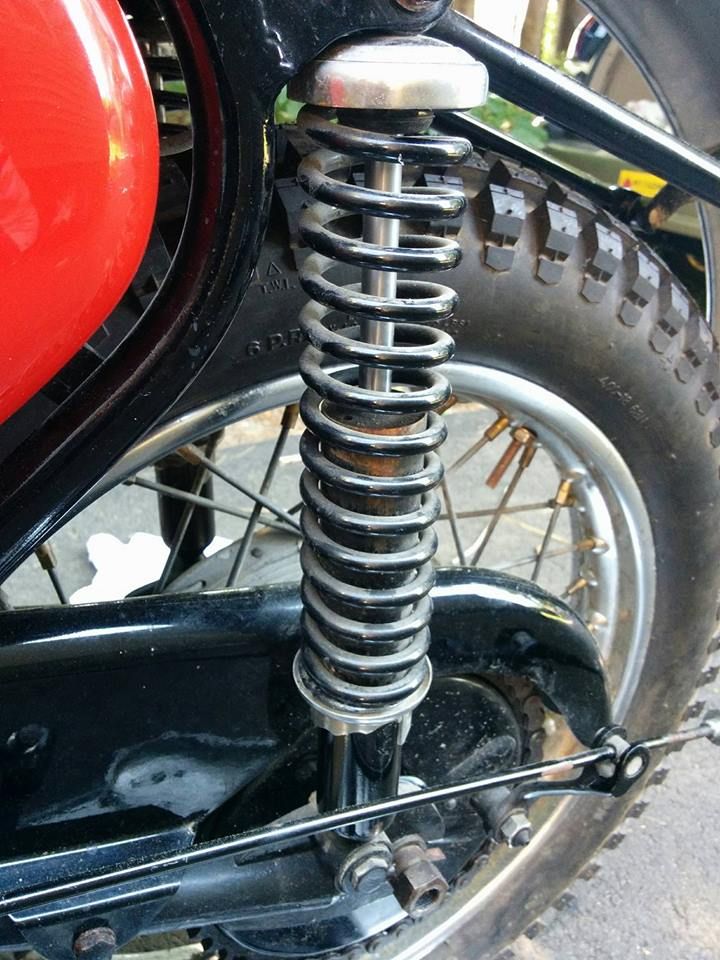 I'm told this is a home-made Zener diode…bike also has no battery, just an electrolytic capacitor. Used one on the Enfield for a while and it worked OK, but I preferred the cap as the backup for a proper battery. We'll see what happens with that.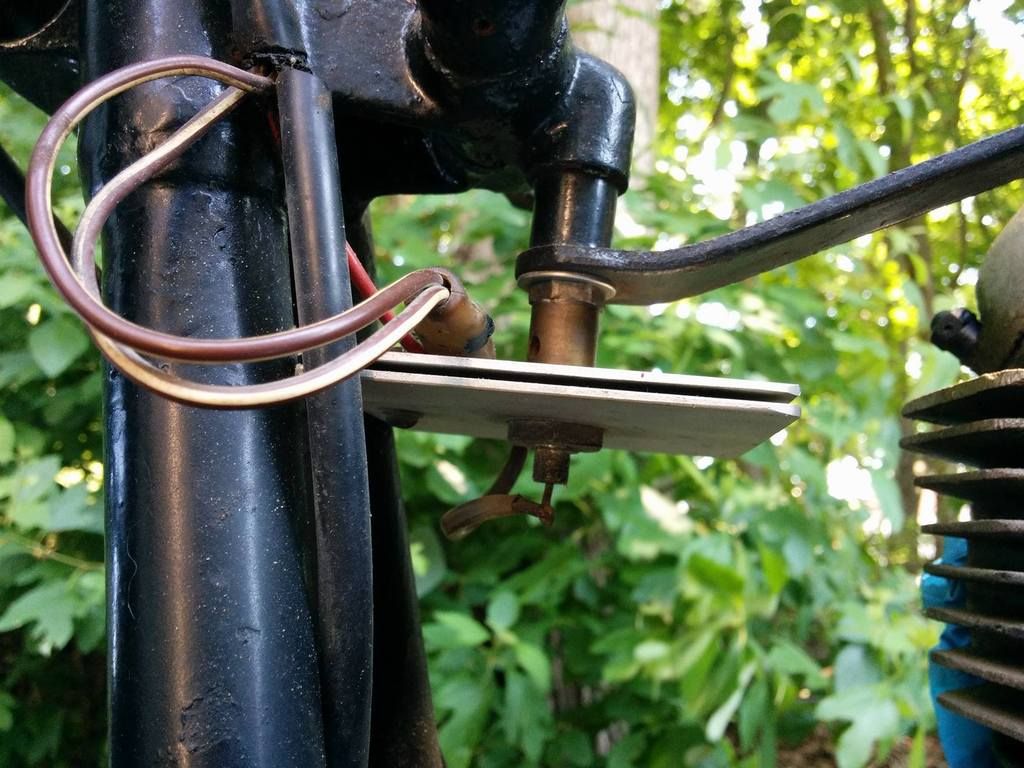 I checked and replaced all fluids and tried to fire it up, but I had no spark. So off came the rather obstinate timing cover, and I got the magneto detached and sent for service plus an EasyCap installation. Realized the petcocks were gummed up, so I figured the carbs might need a look too. Found them clean as a whistle, but the slide/barrel fit was terrible, so I sent them for re-sleeving and got new gaskets and needles/jets, since the needle jet orifices looked a little out of shape too.
Went to put the mag back on, so I had to get the primary cover off in preparation to time it. (Fun time with the left footrest…ugh…)
And now it sits like this in the driveway
Clutch operation had been heavy, so I took the clutch down to inspect. Plates are fine, but the hub was pretty chewed up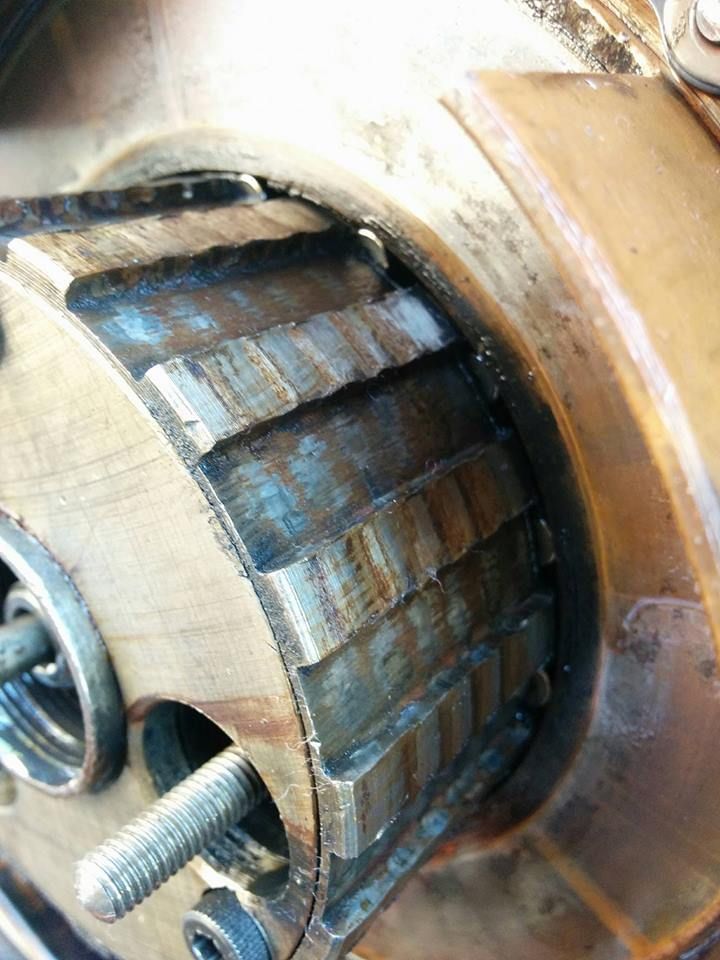 and the pressure plate pushrod adjuster ended up stripping out…investigating that led me to find the pushrod seemed a few mm too long (thanks for the help on the board here) so the correct Atlas clutch pushrod is now on order with the pressure plate and hub.
(Adjuster seemed a bit far out from the plate even when bottomed.)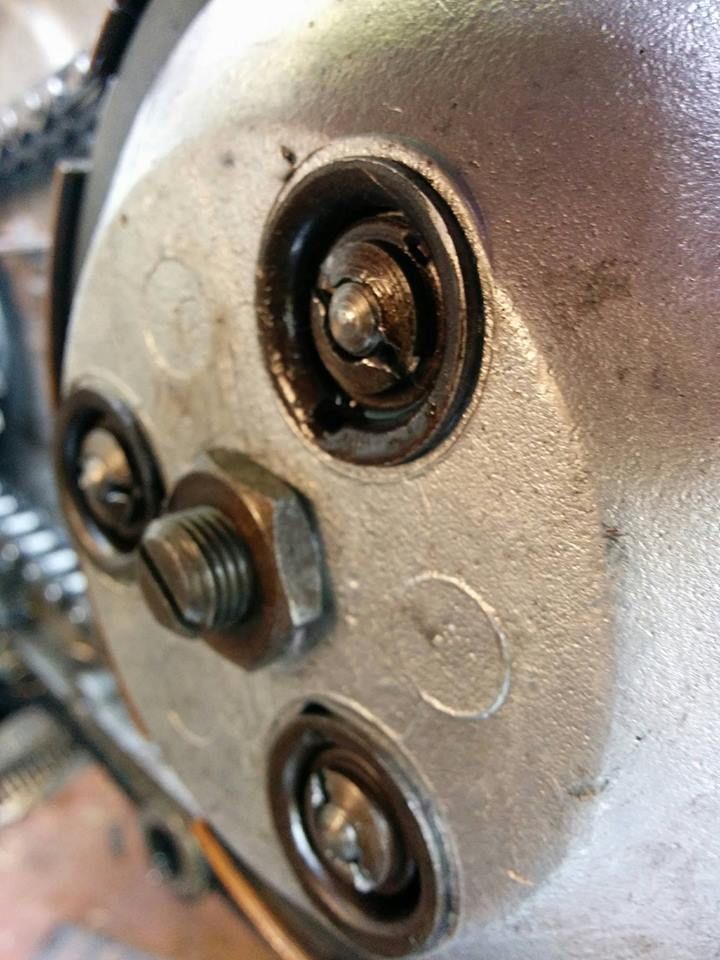 (Then this happened.)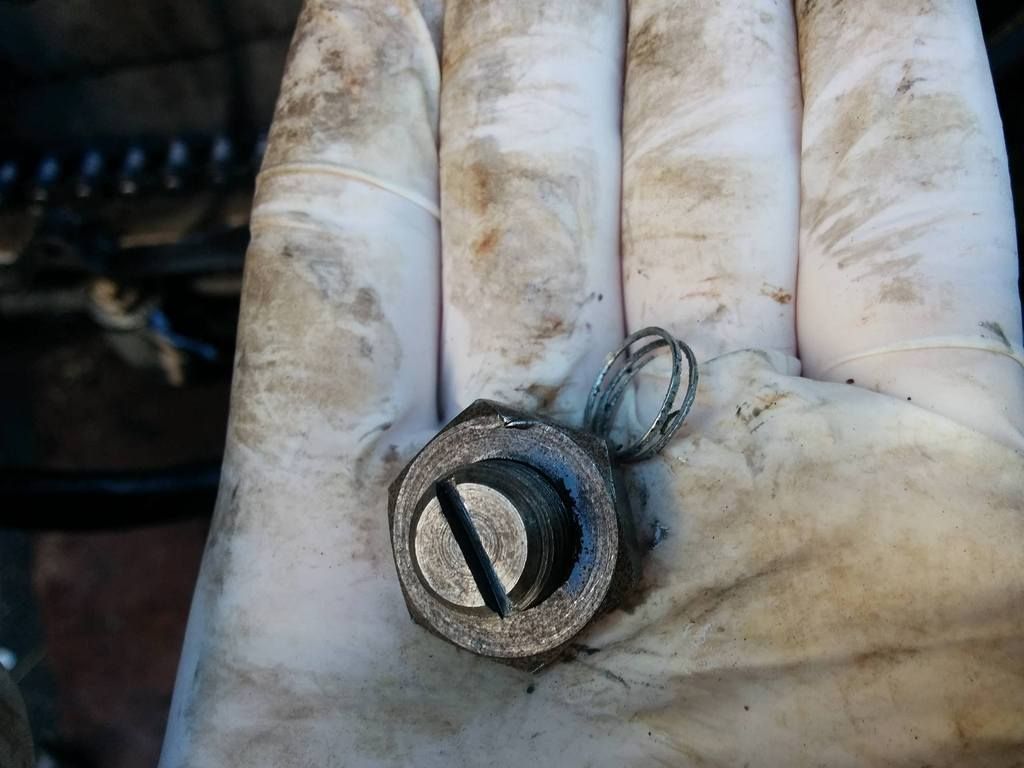 Plus a new Venhill cable, and I hope the clutch operation will improve substantially.
Timing side sits waiting for a new triangular gasket for the magneto and a cover gasket. I dread re-fitting the cover, though.