Looking through 'before' picks of my Ranger, I came across this pic.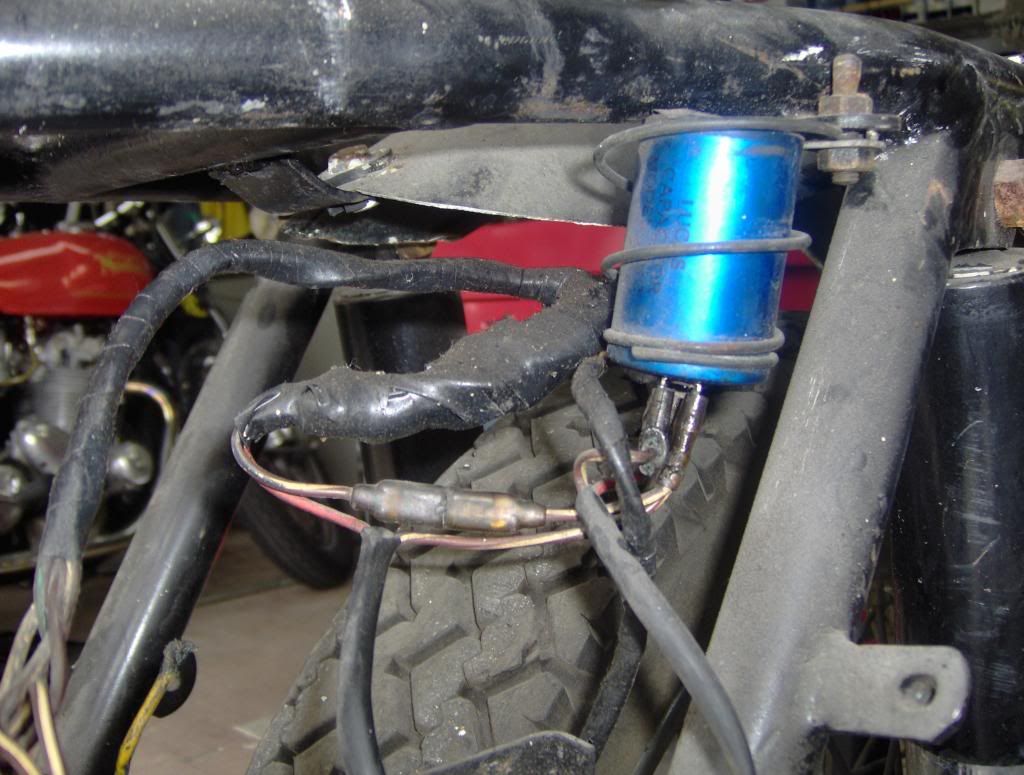 The blue can is mounted to the frame via bolt, nut and washer. This bolt has a built-in pin on top, on which the battery cover hangs via grommeted hole. I re-plated it and used it, but I've never been able to find a parts reference for it.
Does anybody know a number for this thing?