I sent a set of tins off to a fellow in FL(that for now will remain nameless

)to have them painted Fireflake Bronze and after 9 months and $2000 he finally sent them back and they look like shit. The color is brown and there are no two flakes that touch. I am going to paint them myself and have been doing some research on the flakes in the original paint. I had read that Norton used only silver flakes in the paint for the metal tanks and side covers but I had trouble believing it when I looked at the bike, it looked like there was more than one color of flake. I took a side panel off today and took some closeups of the paint.
In this shot it looks like two or more colors of flake. Of course the shadows will have an effect.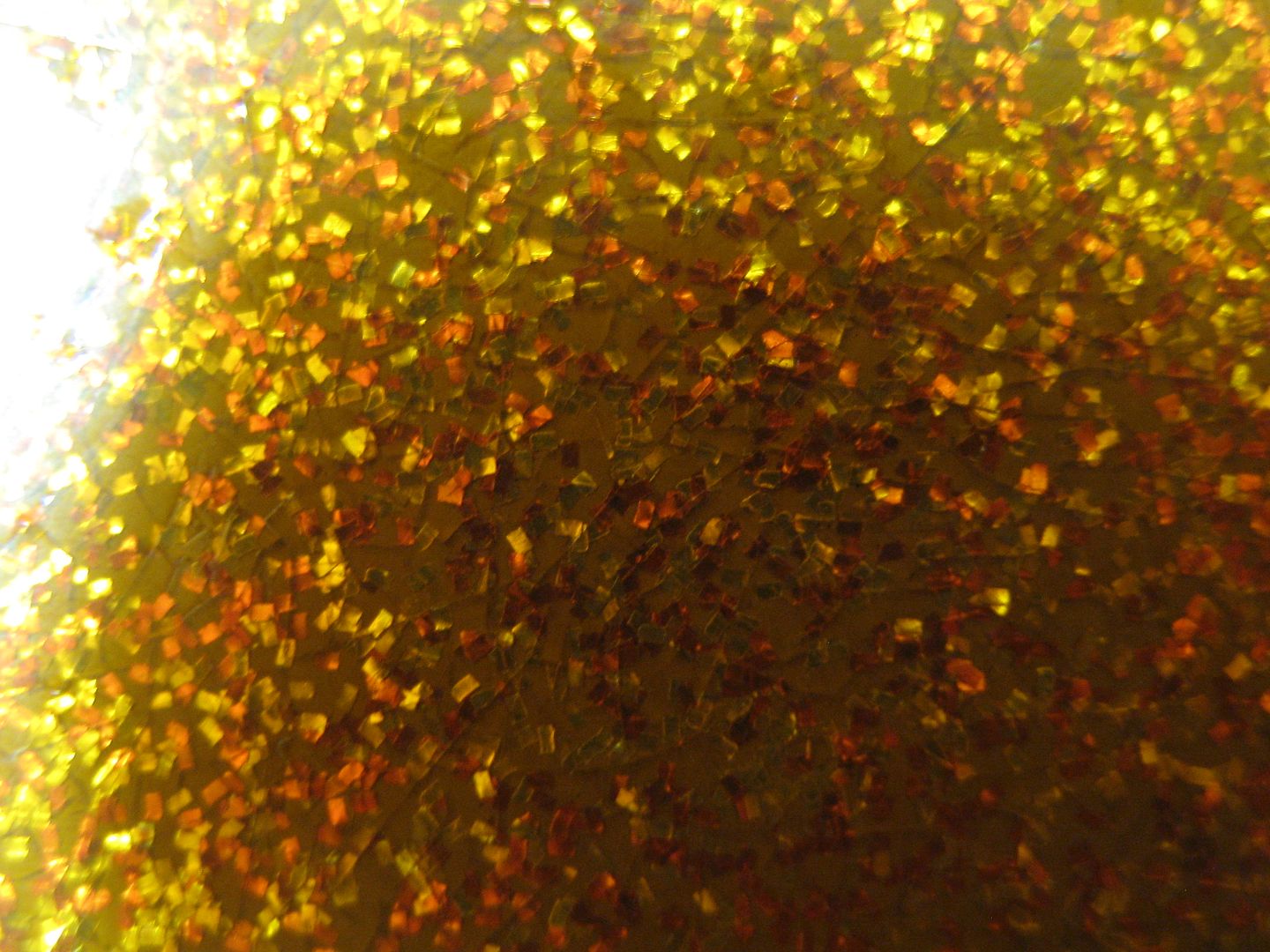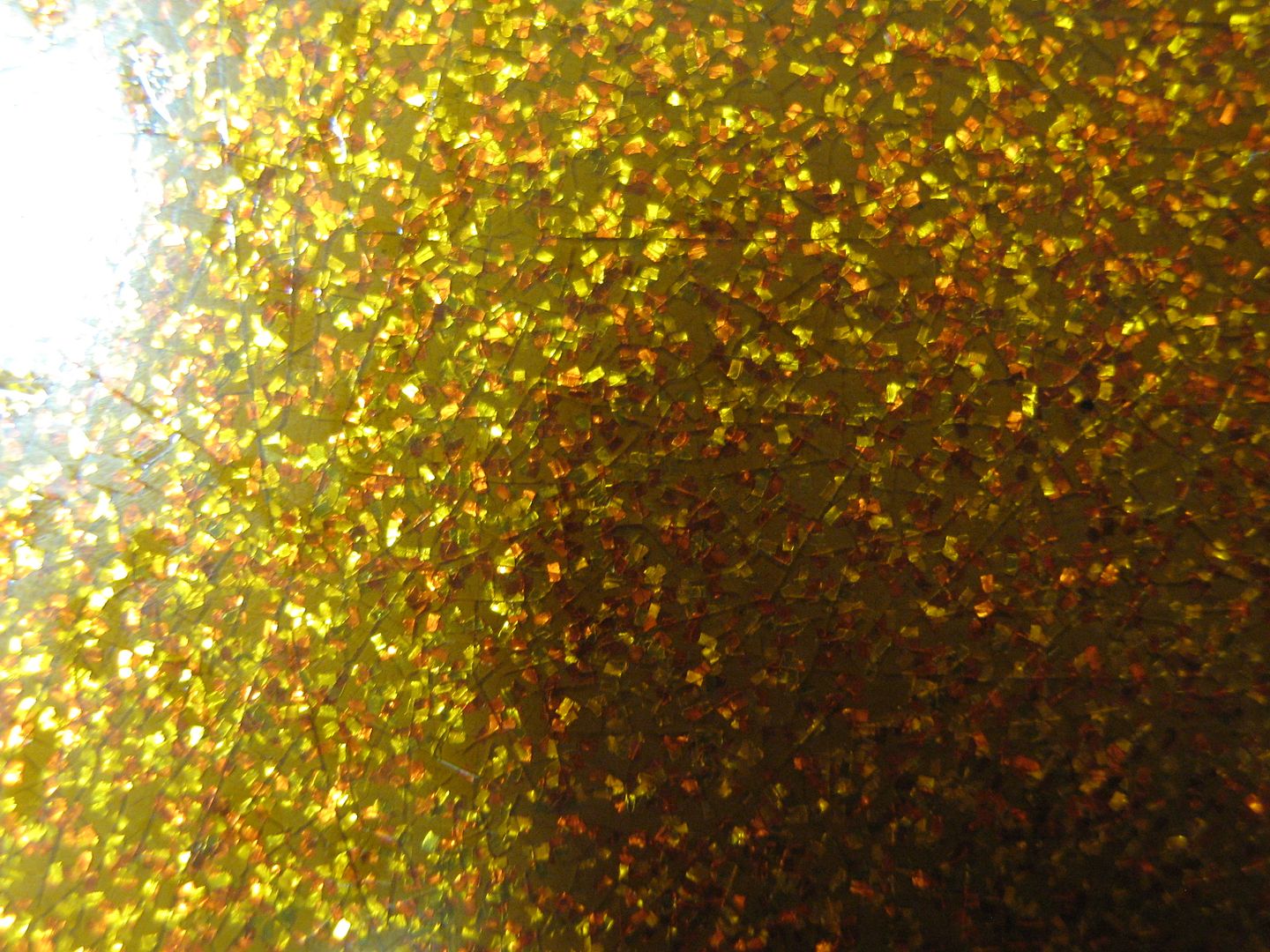 This is a part of the brace that was apparently painted black after the panel was painted with Fireflake Bronze. It looks like two colors of flake, red and silver, but there is red splotches that seem to cover the red flakes and actually spill over onto the base color, and that made me wonder if it was the tinted clear that had some pigment heavy spots in it. You can see the base color in a few spots that weren't completely covered with the tinted clear and also how thick the clear is where it is chipped on the edge.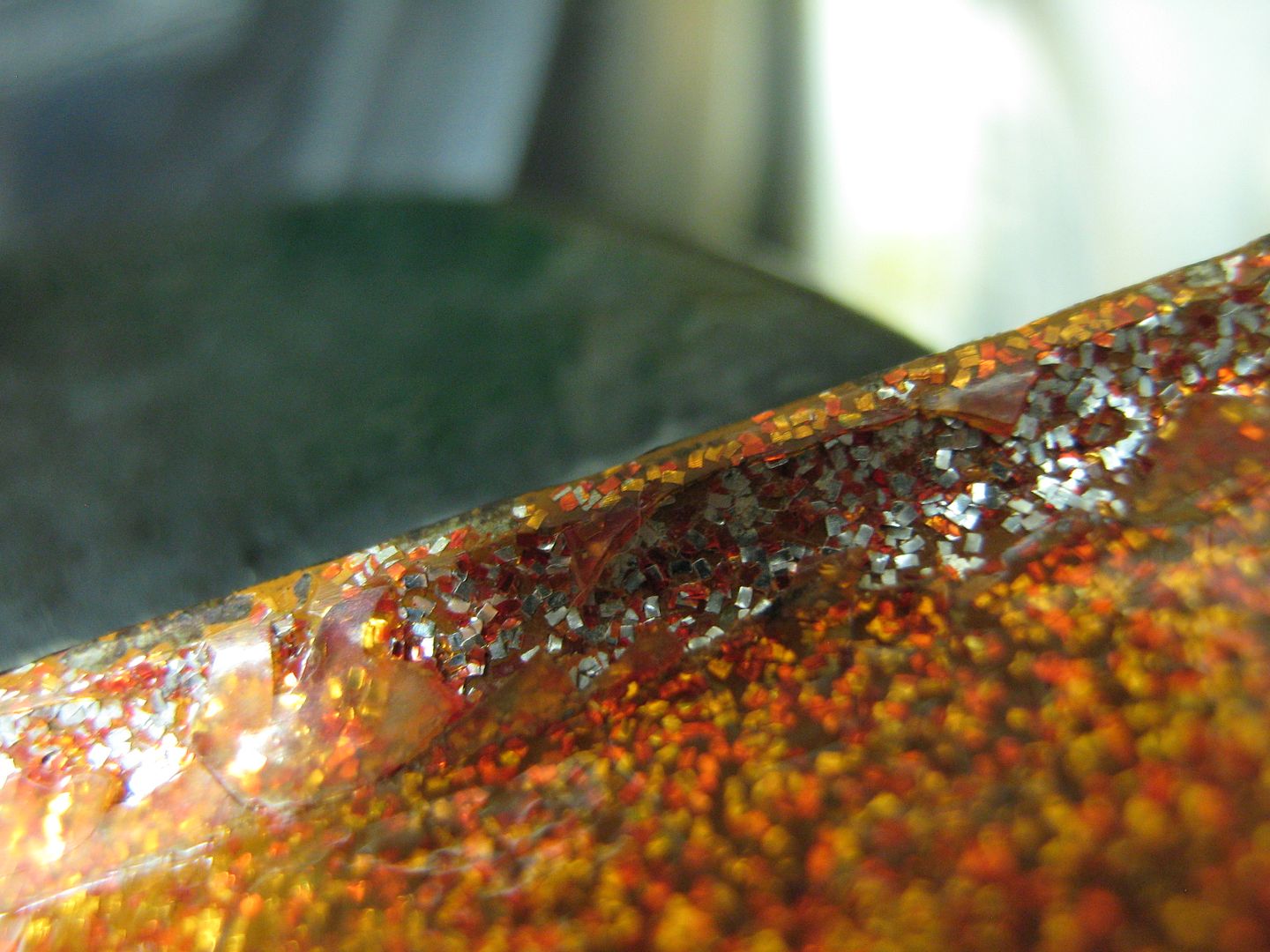 This is the back of the sidecover where it was just dusted with the clear-flake coat and it(to me)clearly shows that there was two colors of flake, red and silver.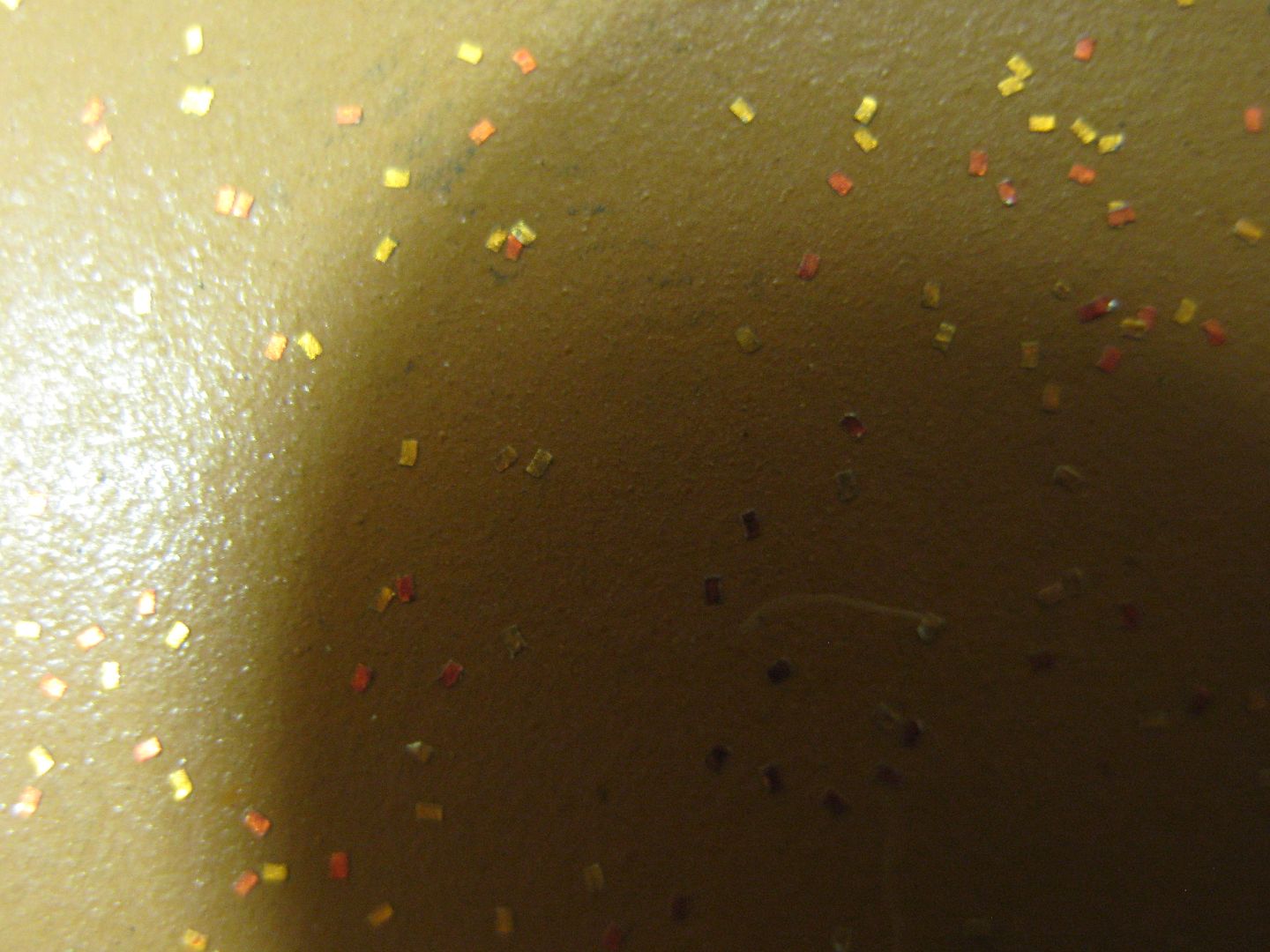 What do you fellas think?