Finally got round to getting the bike back on the dyno to see the change from the original SC ECU to the OMEX ECU. As I had mentioned in a previous thread the bike now starts and idles, hot or cold without fail. A big step forward in its own right.
However... The current map has lost a few hp everywhere. Looking at the plot the fueling could be cleaned up and no doubt the timing adjusted to get it closer to the factories claimed output of 78hp. Allowing 12% for drivetrain losses, you get a figure of 73.5hp at the flywheel. I certainly wouldn't complain if a future revision gets us a little closer to what the engine is actually capable of with a more optimised map. Bearing in mind I'm running essentially a baffled version of the megaphones.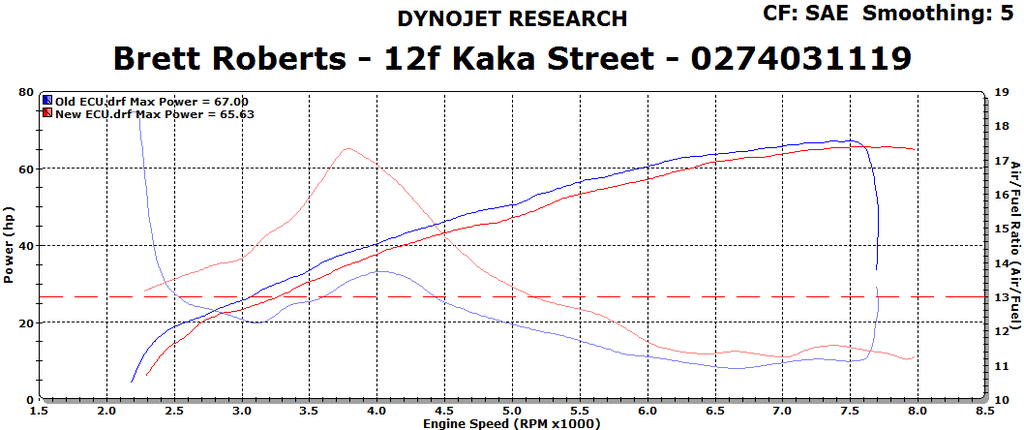 I'll post any future runs in this thread. I have the raw data files if Norton wants them.