Dave has been pretty kind to me of late, with a couple of new bits and some TLC which I always appreciate.
He'd promised to take me to Classics on Cowes again this morning and I was pretty keen to be out of the shed and on the road.
Well. Not much ado this morning down in Cowes. Weather was absolute shite and far more cars rocking up than bikes.
This place has been packed out last 2 years; the road completely full of bikes, only a fraction turned out today:
I guess most of my brothers and sisters were still asleep back at home while their riders resorted to four-wheel transport.
Bloody despicable if you ask me. Aren't they all thoroughbreds like me? And need to be let of the leash and to socialise with their kin often?
No massed ride-out from Cranbourne that I could see, just a slow trickle of bikes throughout the morning.
Less than impressed, but I was determined to do my bit for charity.
10 bikes all up. Would have been at least 20 back in 2014 and 2015. What is the world coming to?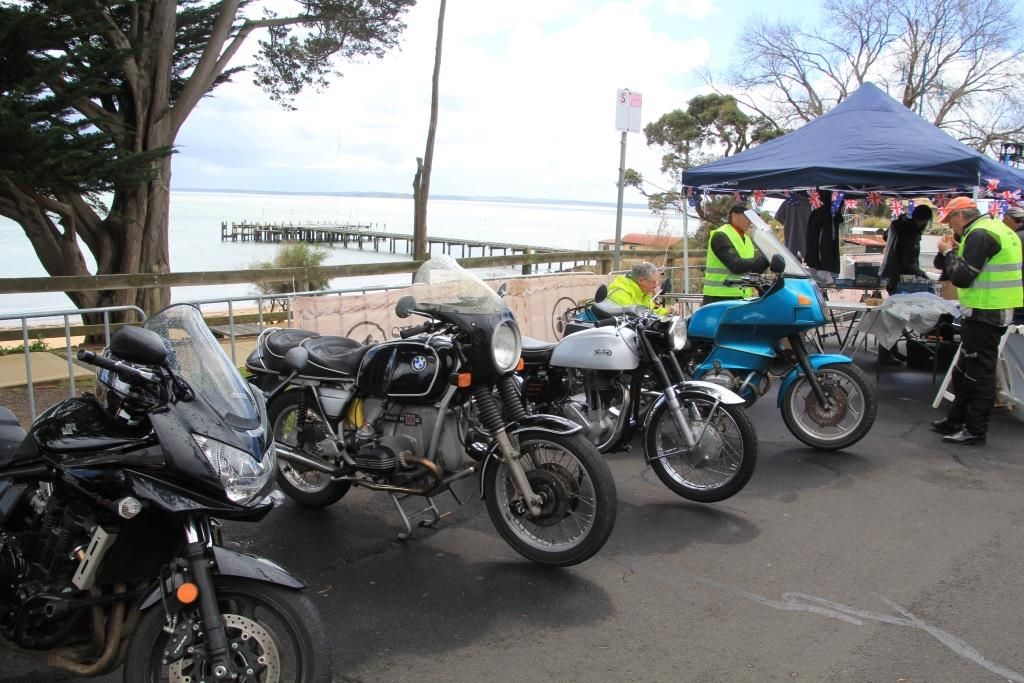 Bloody Dave was off wandering around when the man came around for a vox-pop and I missed my chance to star on the big screen. Instead the mongrel next to me grabbed the attention: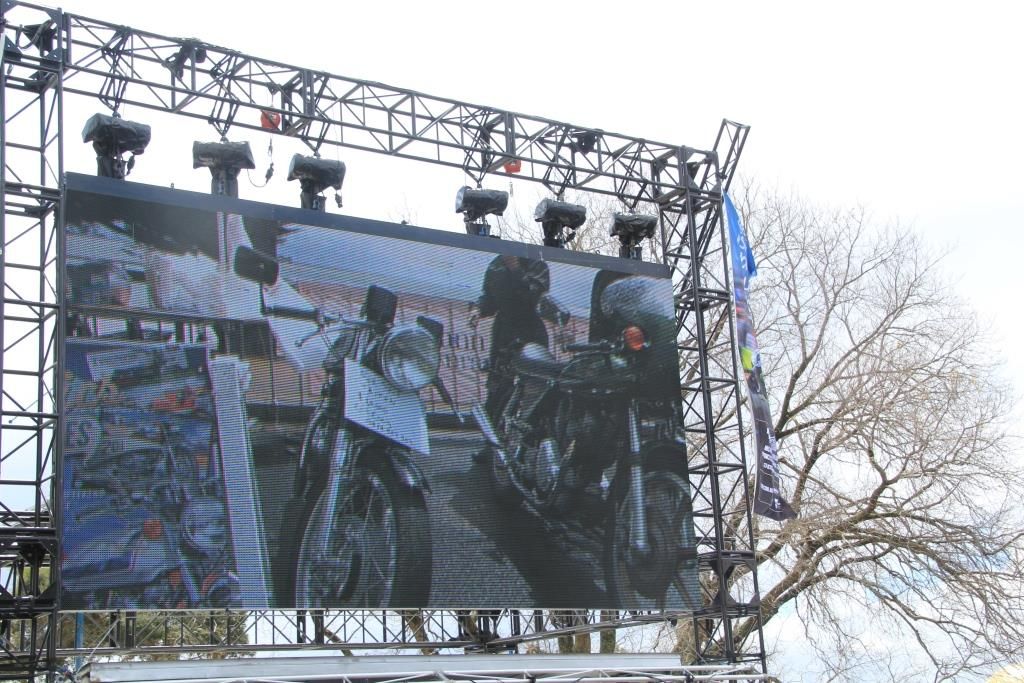 In all honesty, I'm sure I drew the most interest, although the Classics turn-out was a bit meager this year and the new location not that great.
Come departure time and there was about 20 people standing around filming and taking shots. Like all that love him, I like to embarrass Dave at every opportunity - my start-up fun is to demand one kick for every person.
He seemed to think that his cries of "Look over there! A Desmosedici!" and "Hey! Is that Rossi?" accompanied with gesticulations pointing down the road would distract the audience, but just made for much laughter.
I tried to make a bit of a show of it all, including managing to make sure the ignition switch hadn't made it all the way to the "On" position for the first 3 kicks!
The audience continued to grow so I had pity on the poor man and decided to fire up after only another 2 kicks - much to the applause and cheers of the rapidly-growing crowd.
I hope next year is better. I think a gal looks her best in bright sunlight. Don't you?
Cheers,
BessieCommando