Hello all!
After completing my 1970 Commando I looked for a new challenge.
I helped a friend with his 1969 Norton Fastback to get it back to stock condition.
As a "Thank you" I got a 1960 Norton Navigator from him which he bought as a bundle together
with the Fastback and a garage full of parts and pieces for both bikes.
The previous owner died and his son wanted to get rid of all the stuff.
The Navigator was complete exept cylinder and heads and one header.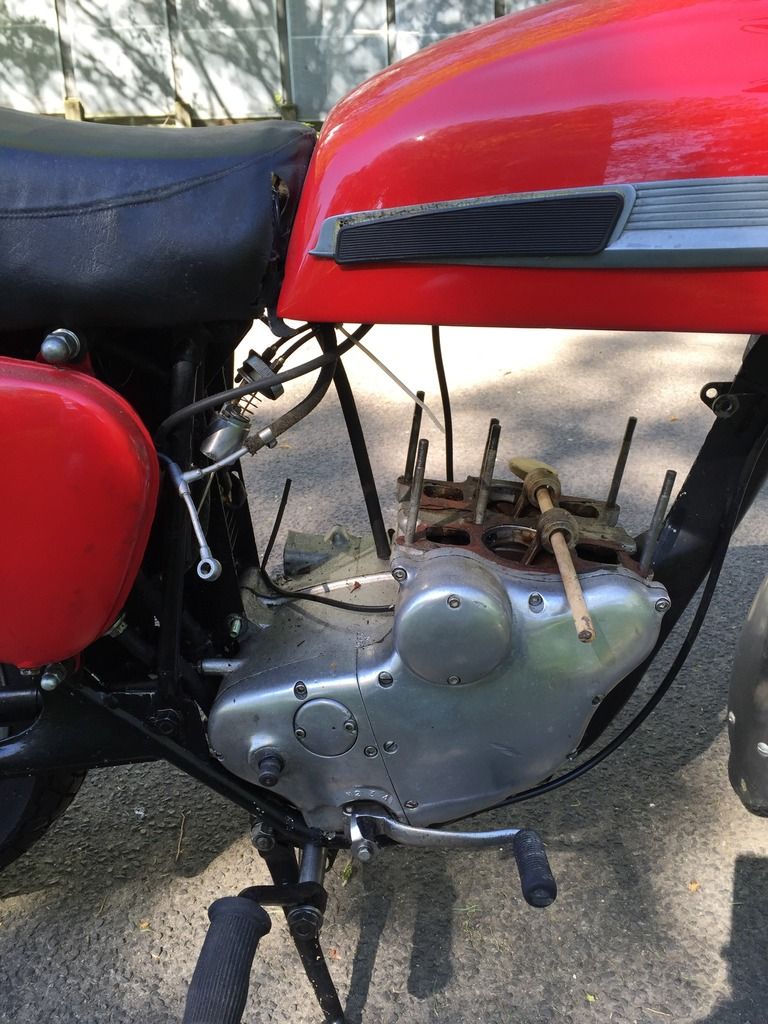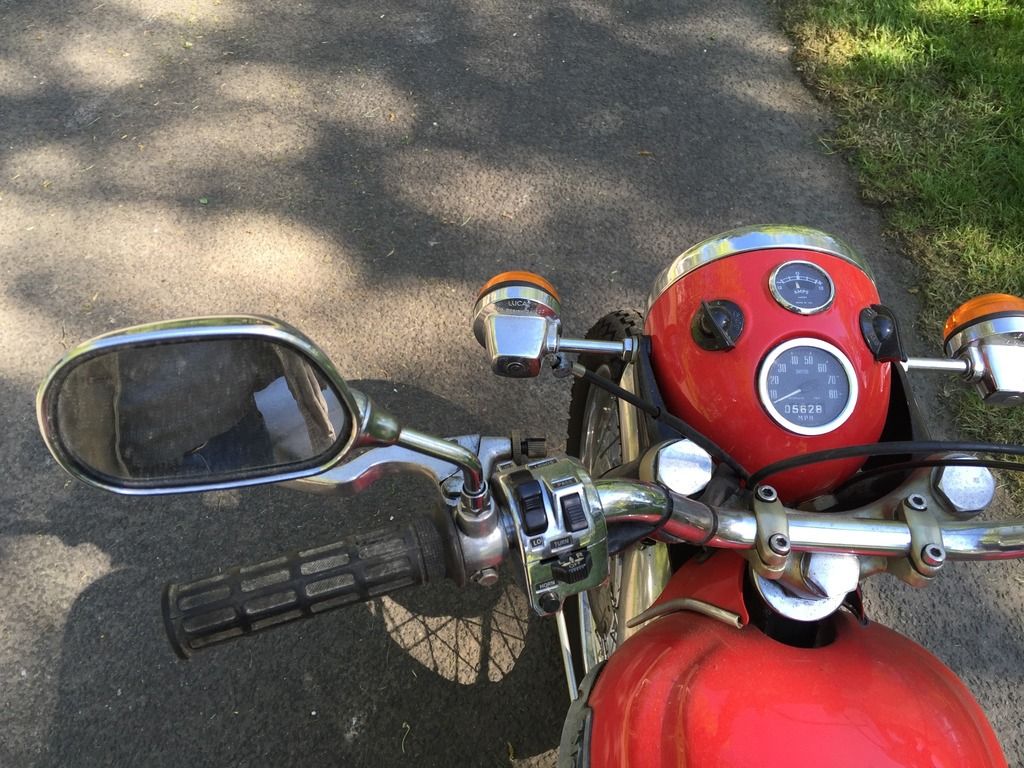 Some odd looking modifications like the mirrors and combined light switch and blinkers.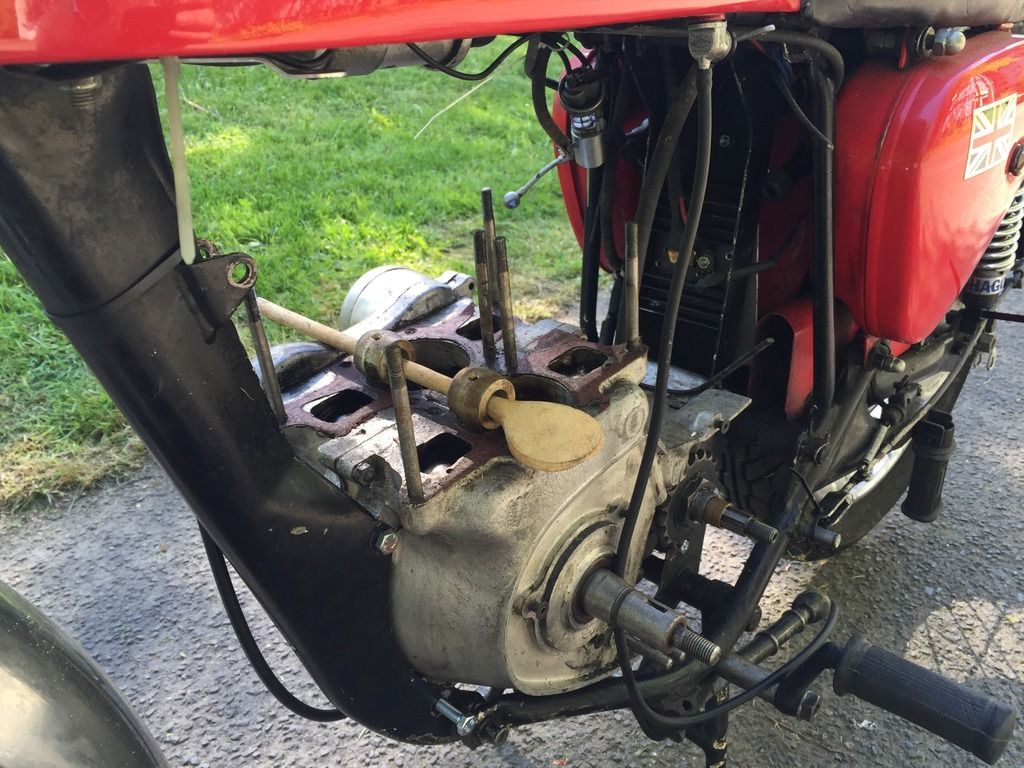 ingenious piston rod holder...
Finally in my workshop. I already switched the levers and installed the original WIPAC Ducon light/ horn switch. Blinkers are not mandatory for a pre 1968 bike in Germany.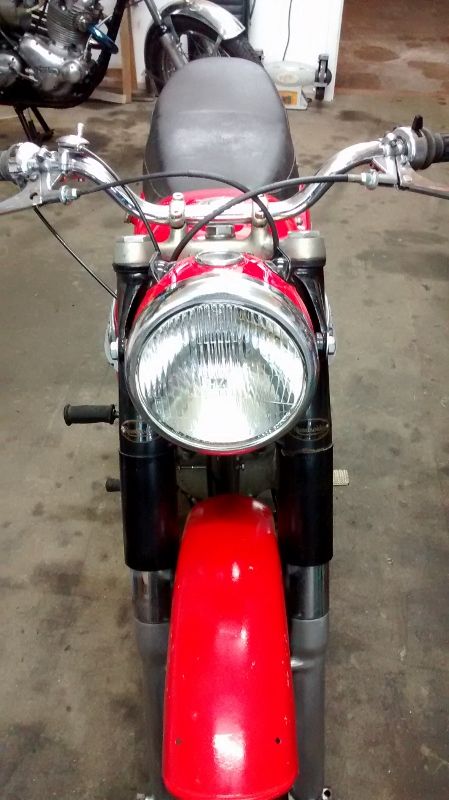 The bike already had updated 12 volt electrics , (normally it runs on 6 Volts), Boyer ignition with modified Commando stator plate and a selfmade wiring harness, Blue/red wires for everything..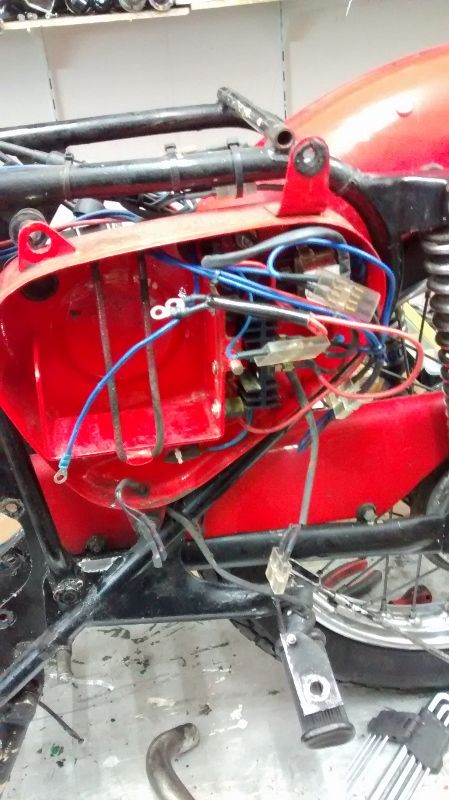 Firstly I stripped the bike, getting the engine out. The frame is bolted which makes engine removal easy .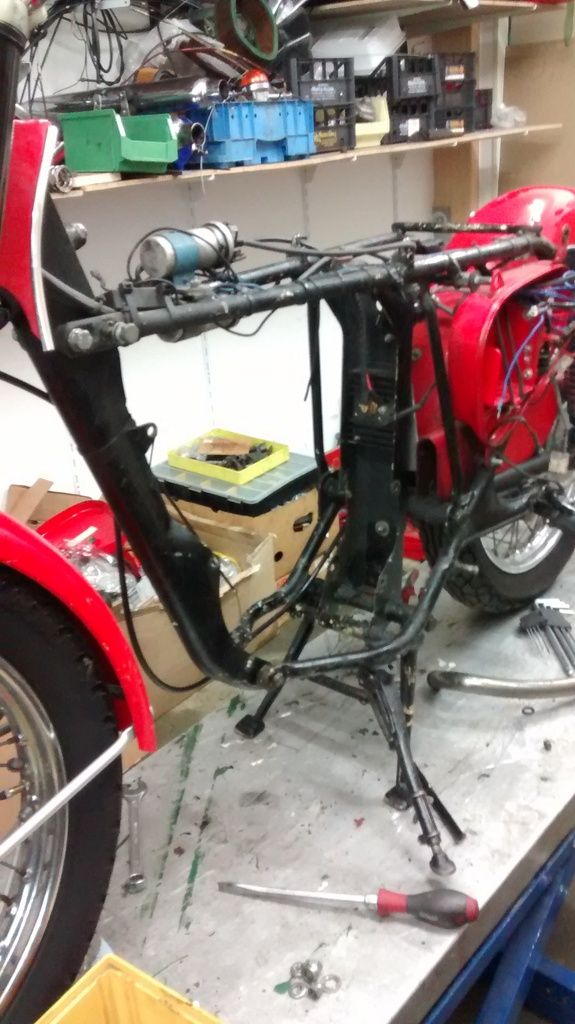 Some odd extension bolted to the rear mudguard.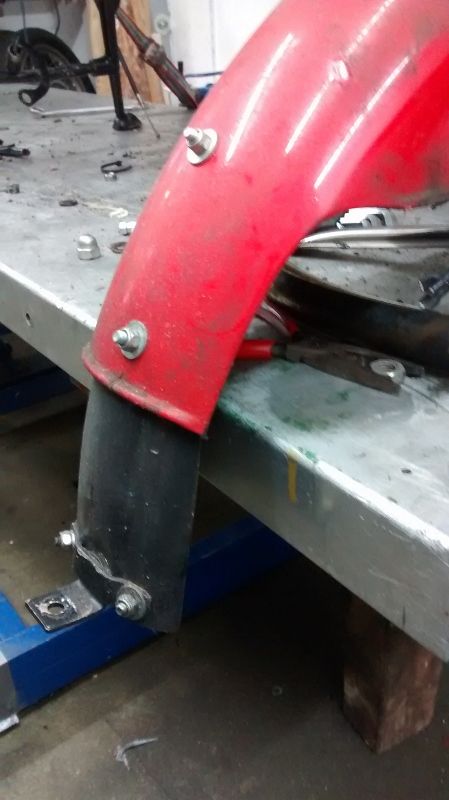 The frame parts ready for blasting and powdercoating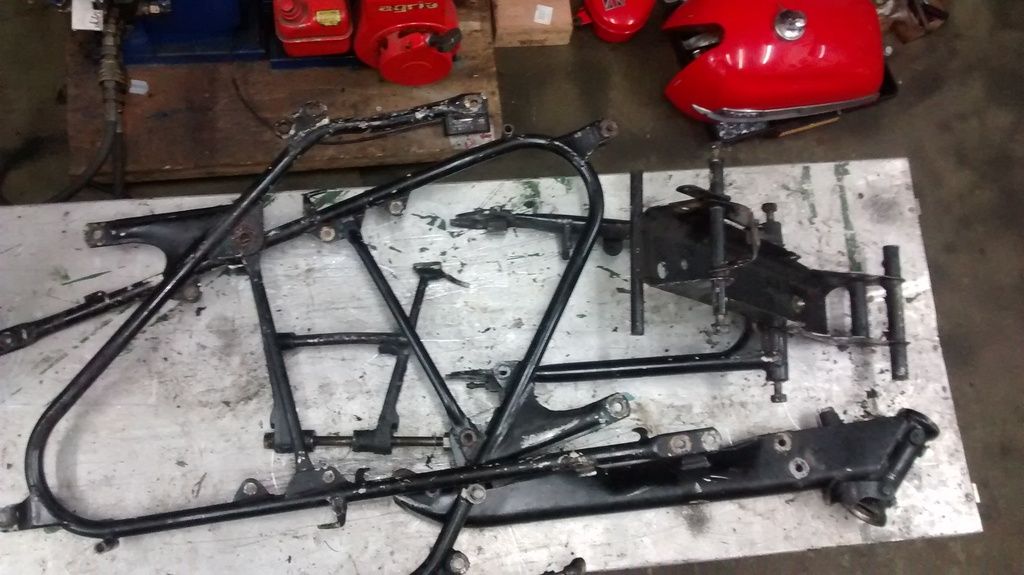 Back from the powdercoaters, coated in "dove gray"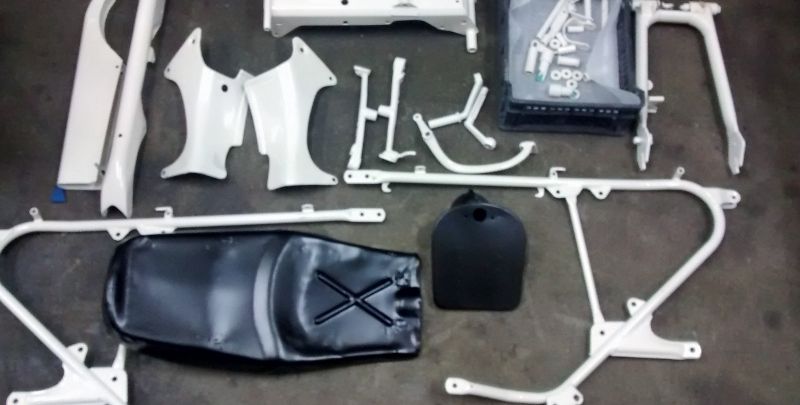 More to follow, stay tuned..